| | |
| --- | --- |
| Posted on 18 July, 2020 at 0:30 | |
Yesterday Julia and I went to the beach just north of Newbiggin - hoping it would be fairly empty.  It was - except for the normal smattering of dog walkers. And also - a 'cat walker'.  So - we are not the only ones who take our cats for walks in a harness.  Mind you, ours only get to the garden - not the beach!
Most bird life was out to sea - and zooming by.  Gulls, gannets and terns were on show.  Gulls I avoid but I did attempt some pictures of the speedy terns...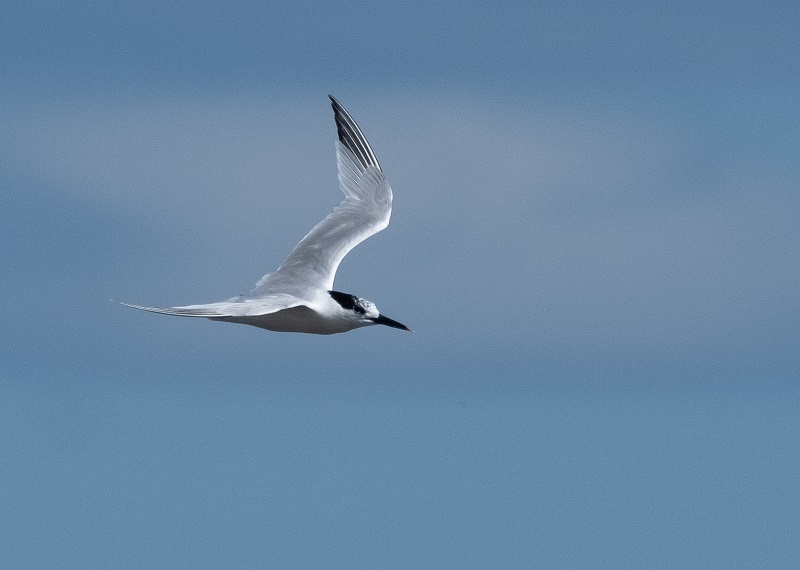 A Sandwich Tern by my reckoning... Easier to get close up photos on the Farne Islands, as with this Arctic Tern a couple of years ago...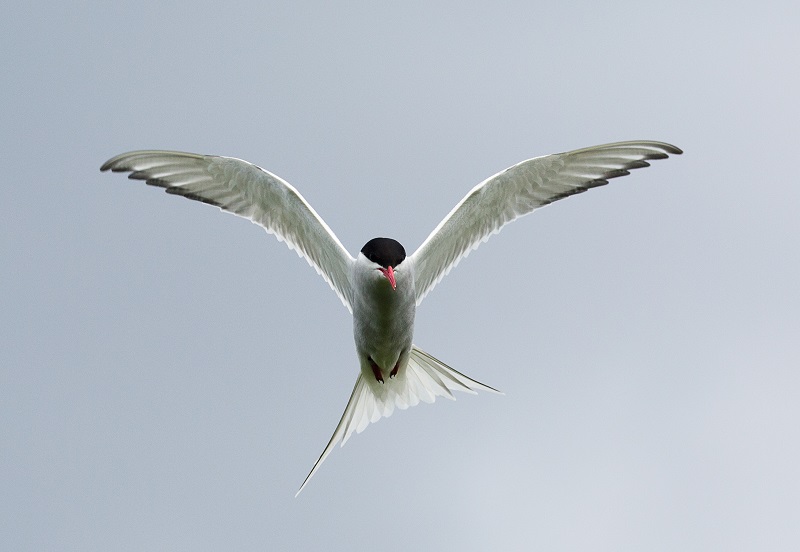 Gannets were quite a way out, flying both north and south - some adults, some juveniles (with the darker markings)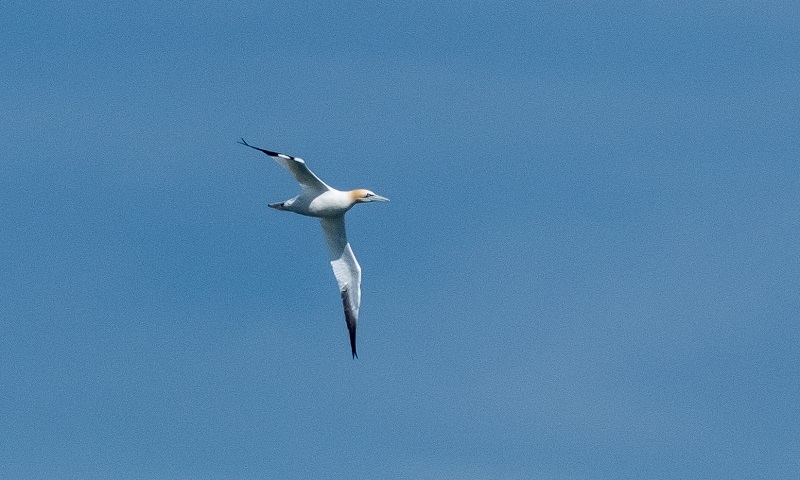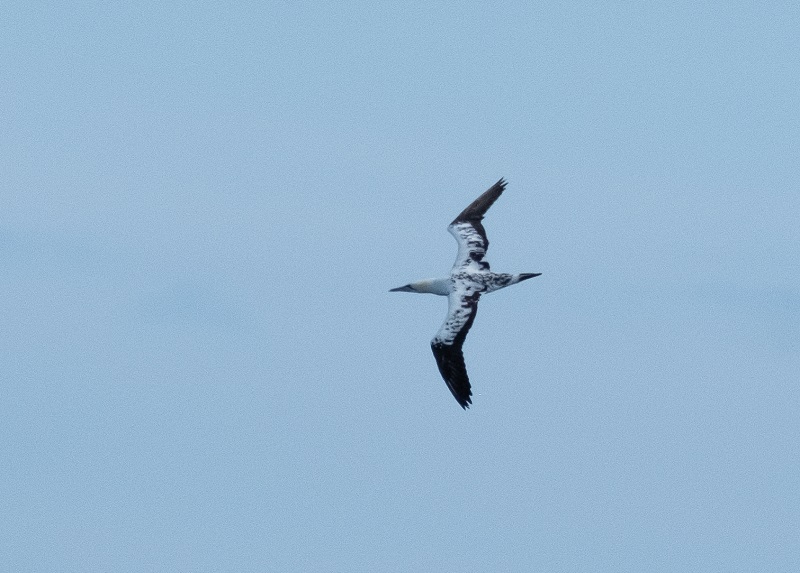 Again, if you go to the right location you can get much closer views - witness these pictures from Bempton Cliffs in 2012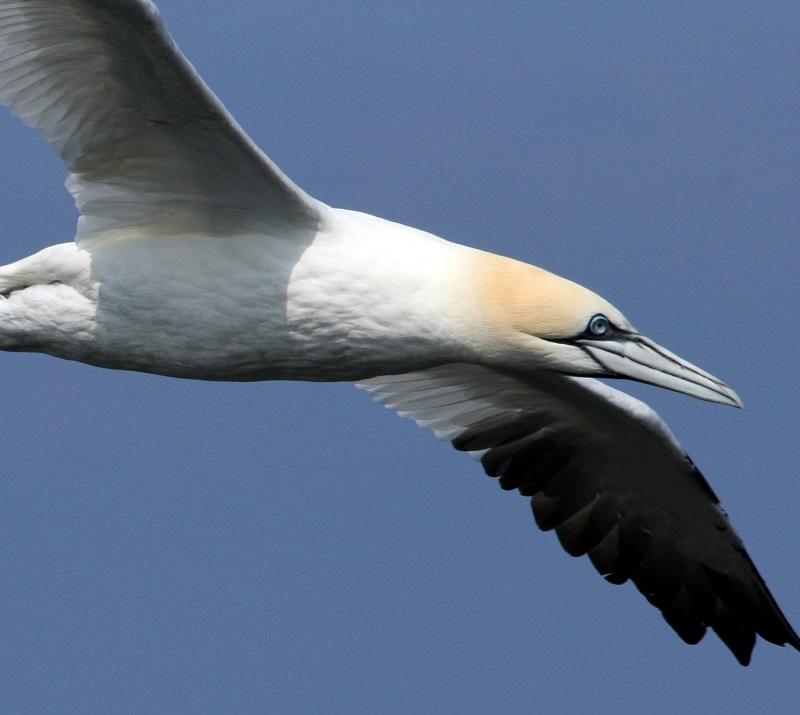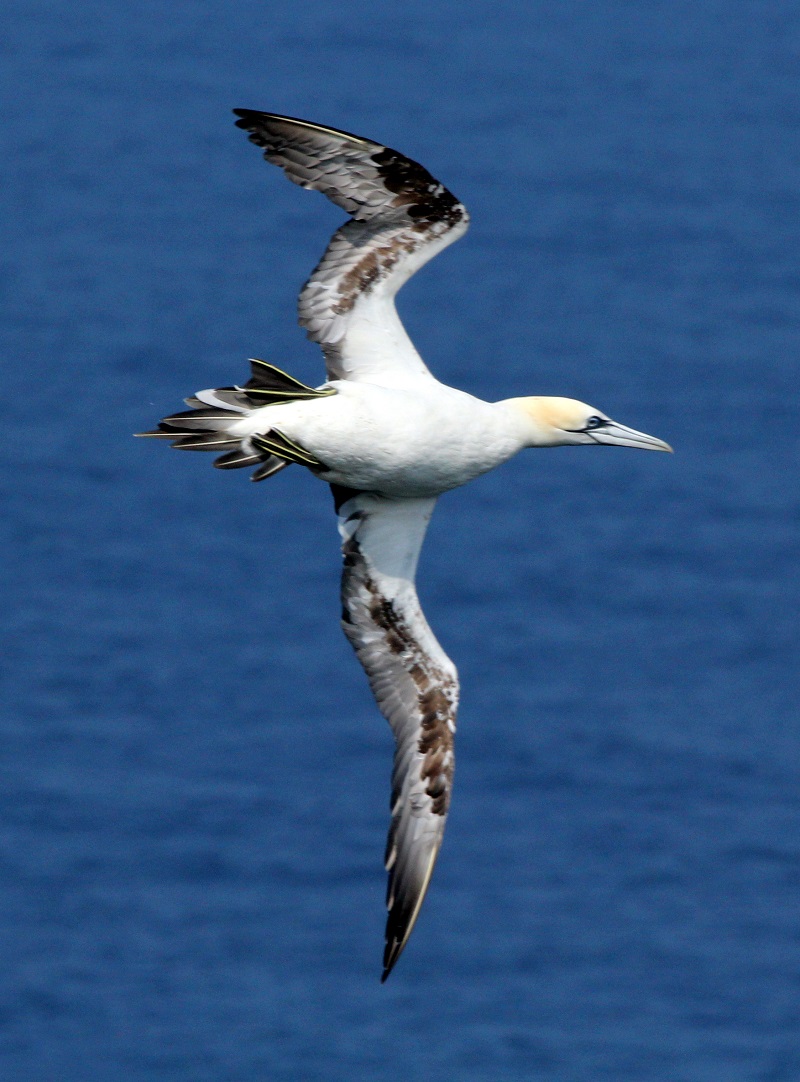 There weren't many shore birds about - a couple of distant Sanderling and Dunlin - in summer plumage; but the closest was a female Linnet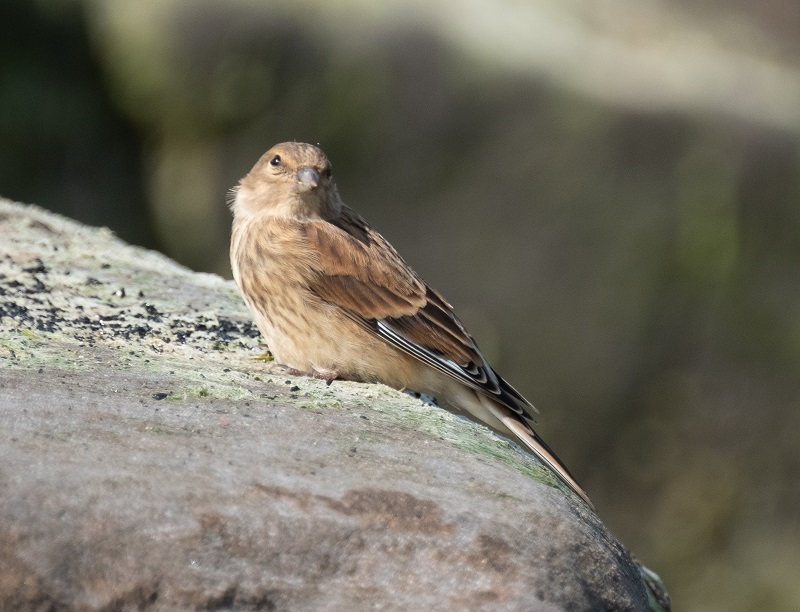 An unspectacular but pleasant enough outing - all that was missing was finishing at a cafe for 'coffee and cakes'!
/