| | |
| --- | --- |
| Posted on 14 July, 2020 at 8:35 | |
On Sunday, 12th July, we had one of our infrequent trips out.  We would have preferred to go midweek but the weather was inclement.  We opted for Bolam Lake.

On arrival we were a bit dismayed by the number of cars but most of the occupants either seemed to be feeding loaves of white bread to the swans or be grouped around the ice-cream van! So the one-way walking system that is in place and our desire to walk the less popular paths meant that we were able to be fairly well isolated.

Birds were not plentiful - neither to see nor hear. But there were plenty of plants to keep Julia occupied and a thistle meadow that teemed with insect life.

Red-tailed Bumblebee (Bombus lapidarius):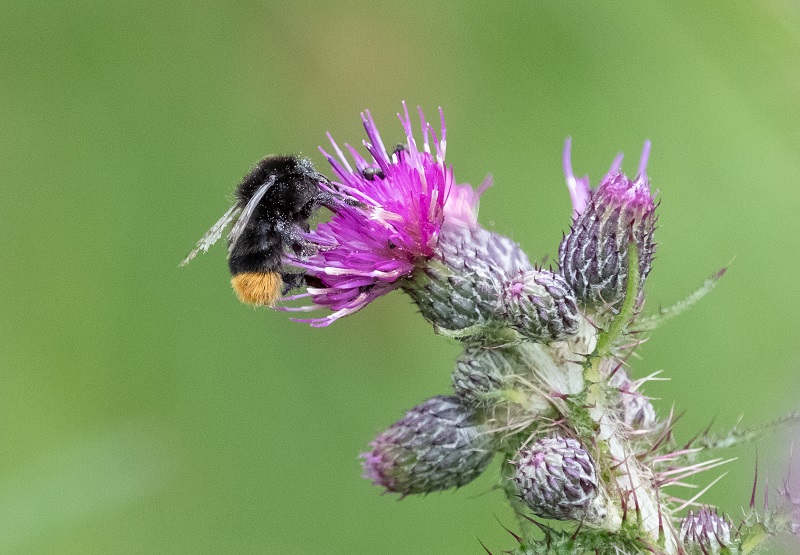 Common Blue Damselfly: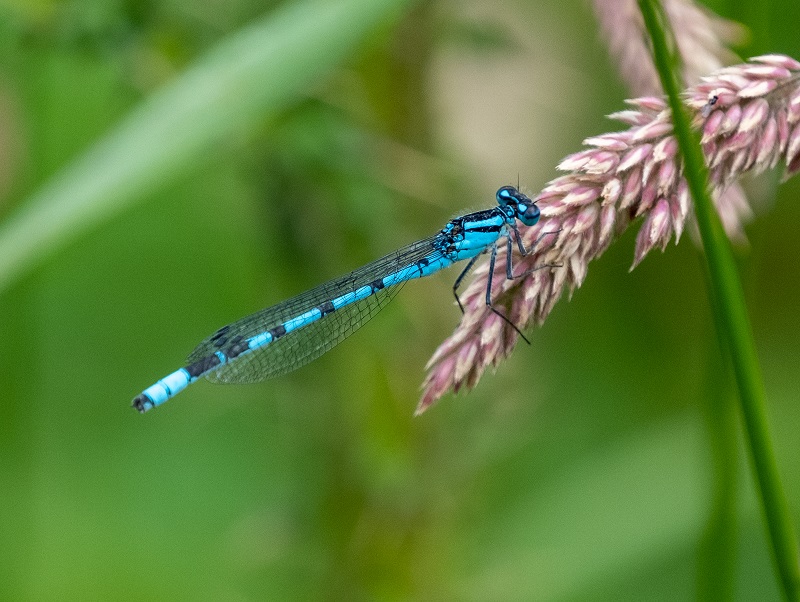 A few butterflies too...

Small Skipper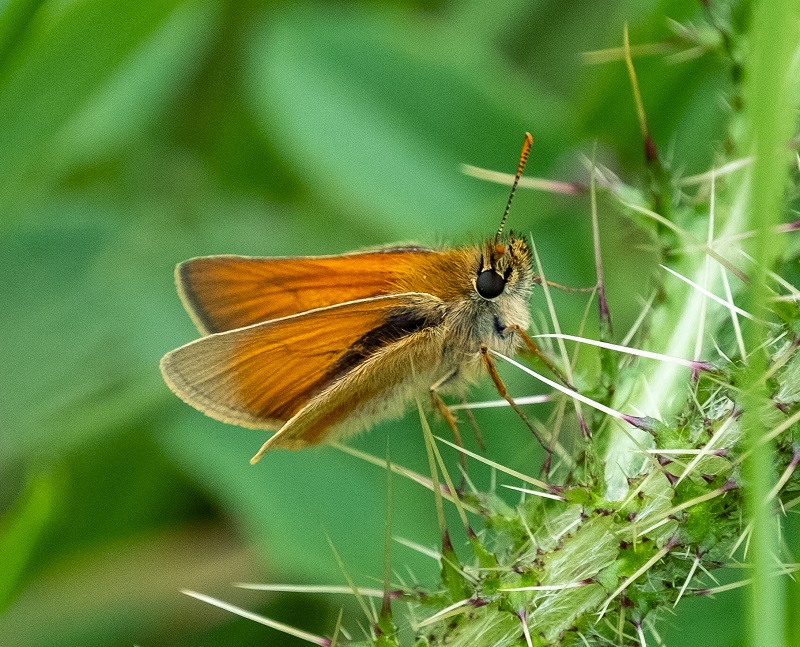 ...the UK's most common butterfly - the Meadow Brown...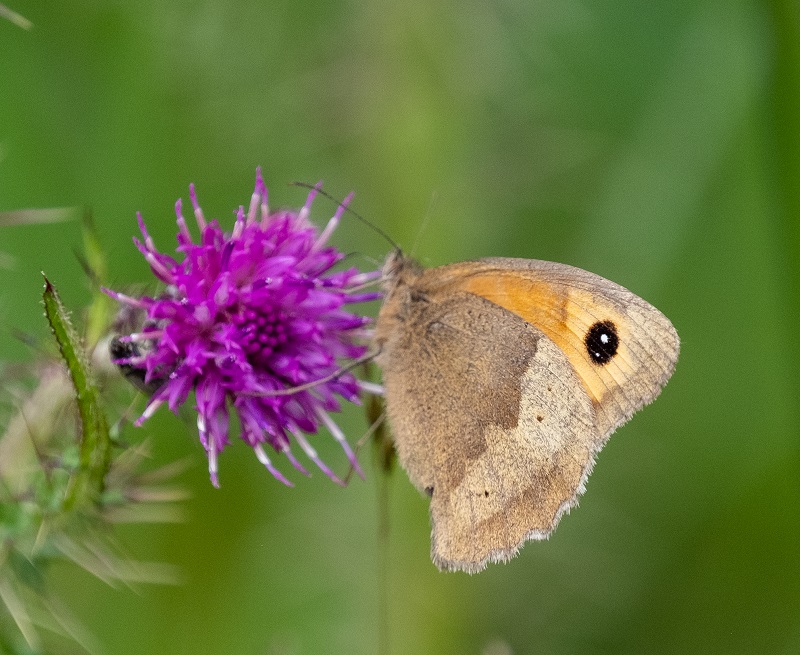 ...and a rather scruffy Red Admiral...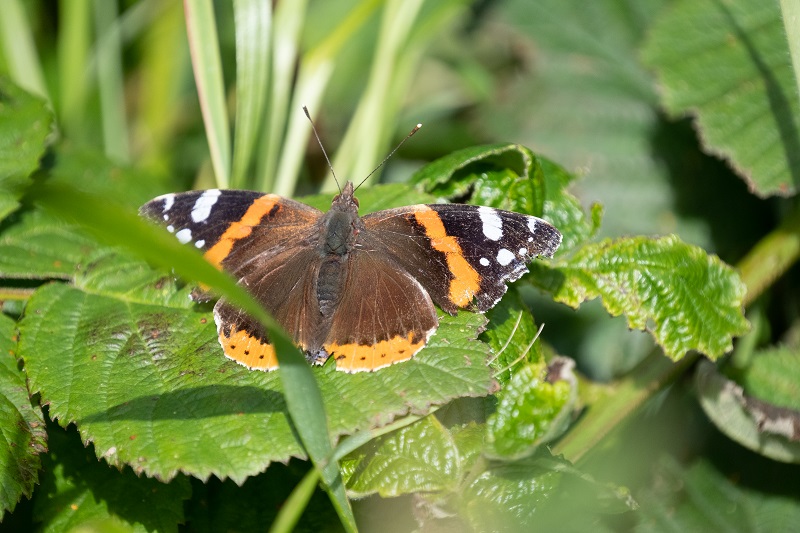 Flower heads and emerging plants made for interesting pictures too...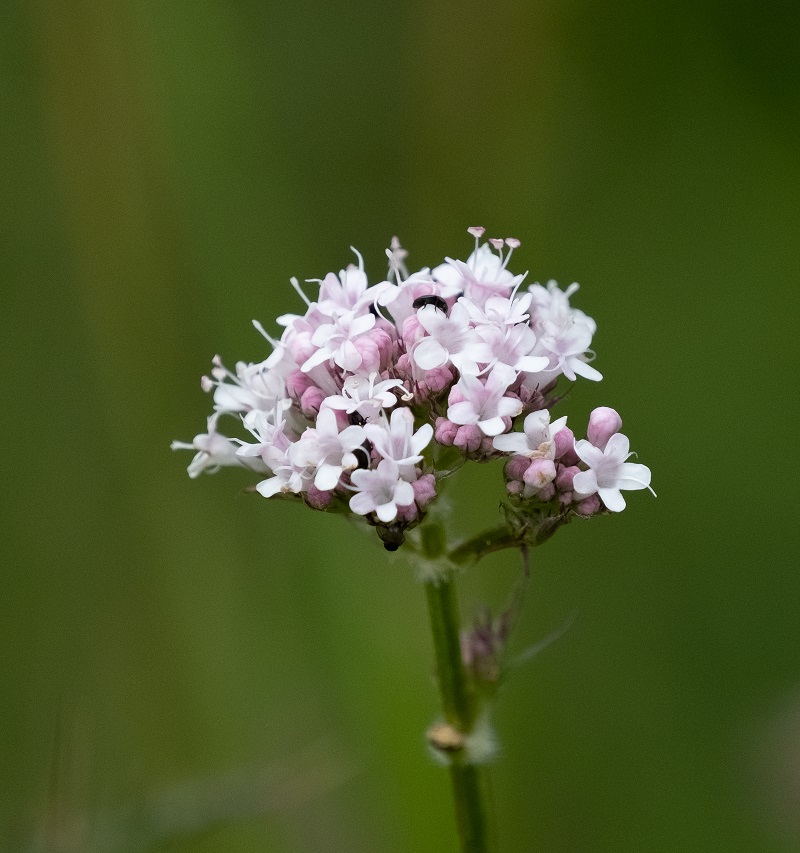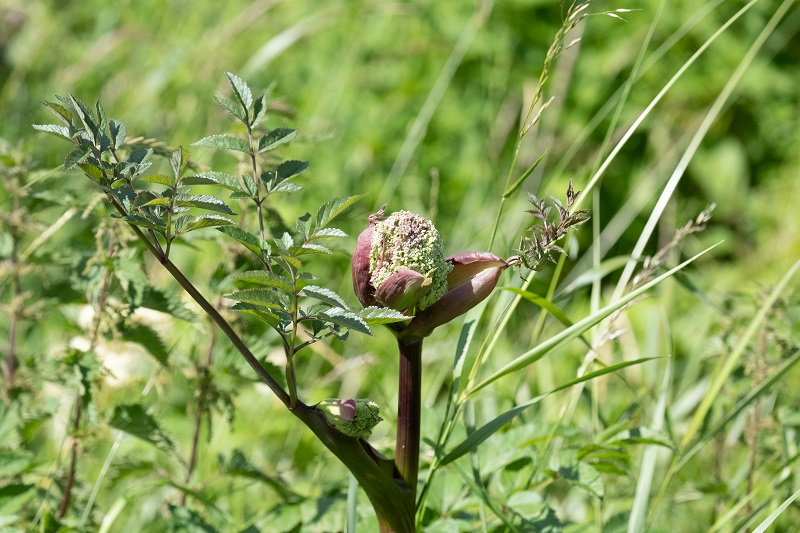 In the darkest part of the woods, by a feeder, we did see various tits and a Nuthatch.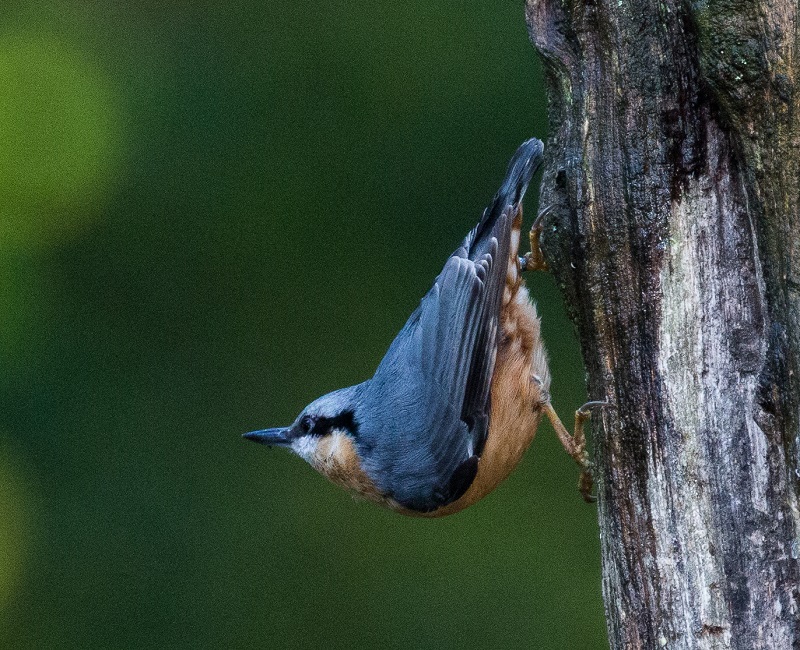 On our way home we called in at Prestwick Carr, which, as we guessed, was very quiet - in terms of humans and wildlife!

As we left, we did spot a Kestrel - and this is a real 'record shot' just to remind us it was there...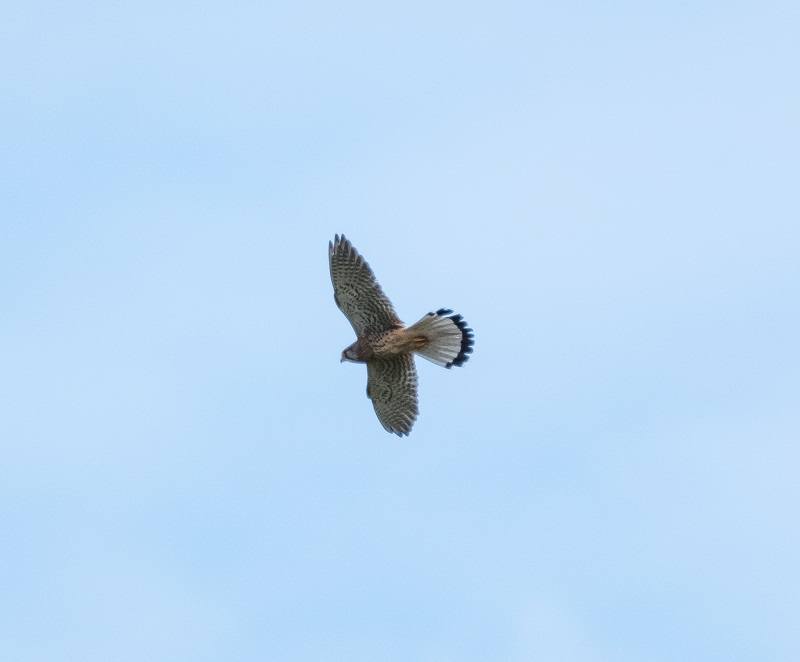 So another pleasant walk - nothing startling but plenty to keep us interested.
/