| | |
| --- | --- |
| Posted on 11 July, 2020 at 0:30 | |
Yesterday evening (Thursday 9th July) a knock came on our door.  It was neighbour Tracy telling me that a Sparrowhawk was devouring its kill right outside their house! And so it was...

A magnificent female Sparrowhawk was making short work of a juvenile Woodpigeon.

I grabbed my camera and rushed out.  Unfortunately I had just been working on the previous blog (about my stroll around Rising Sun CP) and the memory cards were lying on my desk.  I snapped away merrily for about 10 minutes - then had that horrible sinking feeling.  I checked the camera - no cards in it!!  So, hot foot back into the house to grab a card - praying that the bird would still be there when I re-emerged. It was... (thankfully!)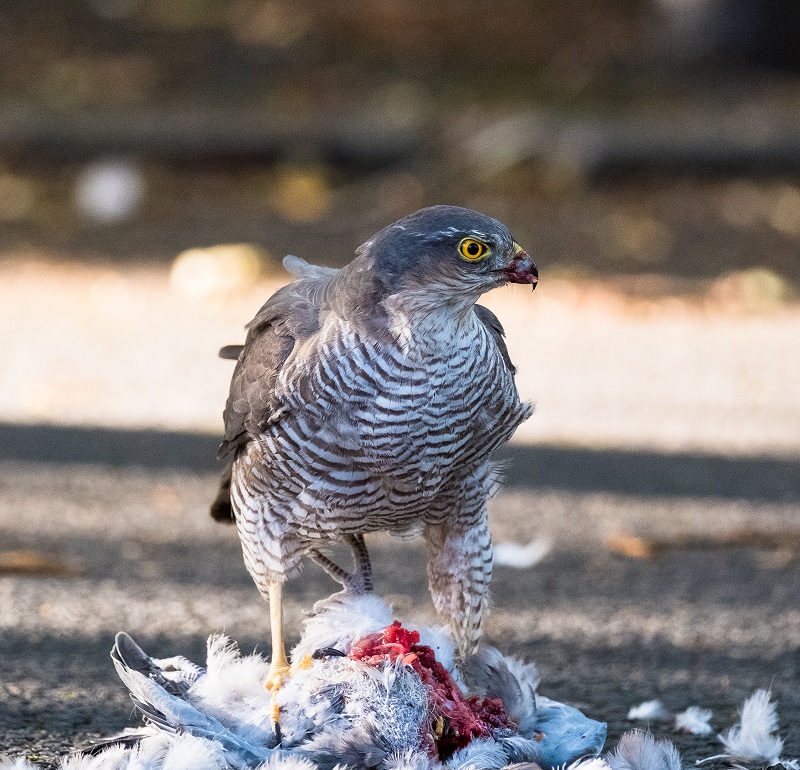 I have uploaded just 12 of the 150 photographs elsewhere on the website (the album called Sparrowhawk July 2020) (sorry - no hyperlinks working...)

Tracy's son, Harry, was out there snapping away too.  He is a professional videographer and a very brief video made by him is on the home page of the site.

I wasn't totally sure of the victim but close examination of these photos by some of my gurus confirmed it was a juvenile Woodpigeon: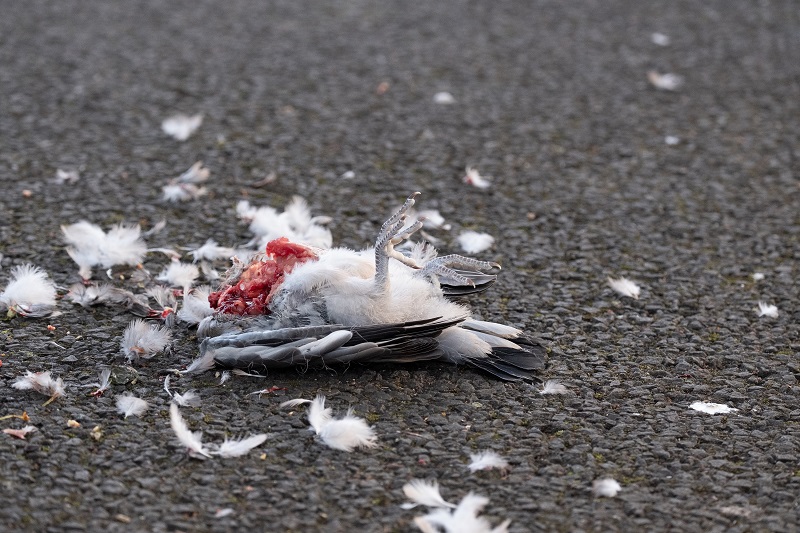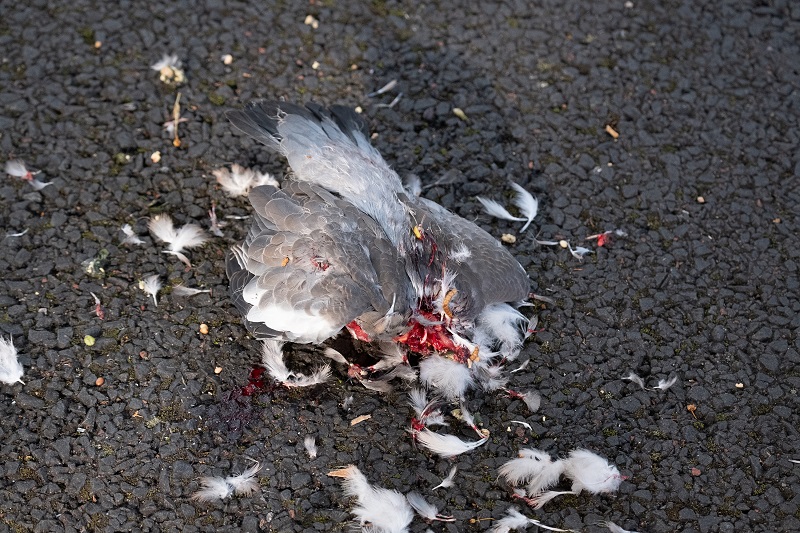 As David Noble-Rollin told me:
It's a young Woodpigeon. You can see the Sparrowhawk has broken the crop and there are peas and mealworms that the pigeon had just eaten. The ID is that the feet are pigeon type. The white on the edge of the wing is Woodpigeon only. The age is the colour of the feet (they start going red usually when the tailed and flight feathers are fully grown towards autumn) and the short tail which has the characteristic black band showing on the underside picture.
This was a fantastic encounter with a beautiful bird.  It just shows that you never know when you are going to come across events in the natural world which will fill you with awe. 

It is also a salutory lesson that you need to turn OFF the 'take pictures without memory card' instruction in your camera!!!


/