| | |
| --- | --- |
| Posted on 3 July, 2020 at 7:35 | |
What a miserable week of weather - haven't got beyond the garden - so no birds today.  We are back to little things lurking in the vegetation.

Hoverflies are always around and I spotted something different the other day.  It is a 'bee mimic' fly - Merodon equestris, also known as the Greater Bulb Fly.  It gets its name from the fact that its larvae develop in bulbs - especially daffodils.  I had trouble identifying it from my 'Britain's Hoveflies' book because it is 'polymorphic' and therefore can come in many guises, depending on which bee it is mimicking.  I had to use the UK Hoverflies Facebook page to get an identification (very helpful peole there).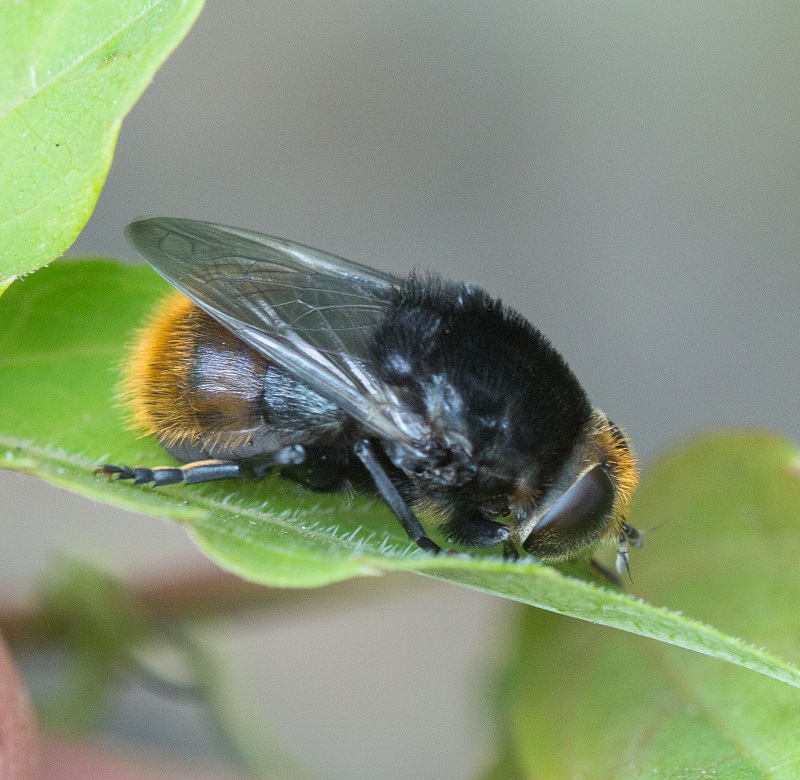 It seems to me that this fly is trying to mimic a Red-tailed Bumblebee: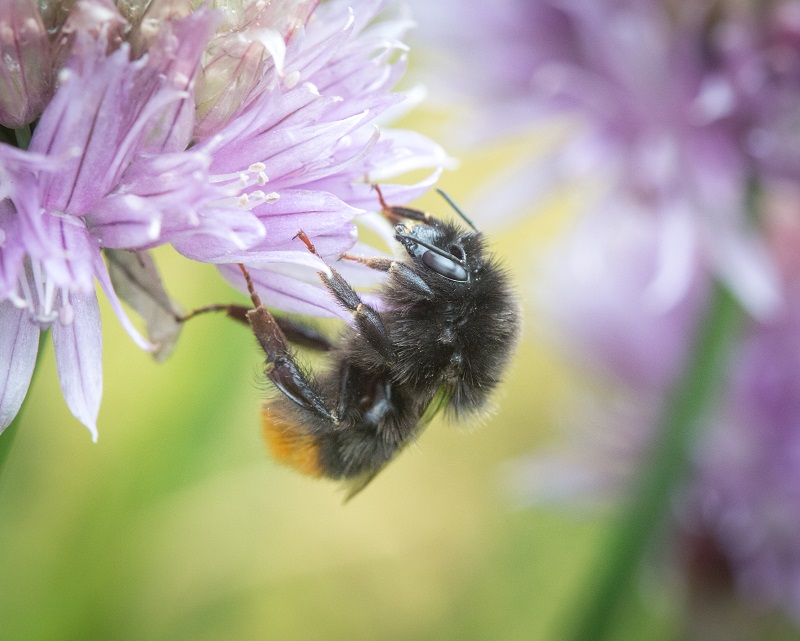 When you start looking carefully you can see that the bee has longer antennae and the fly has much bigger eyes.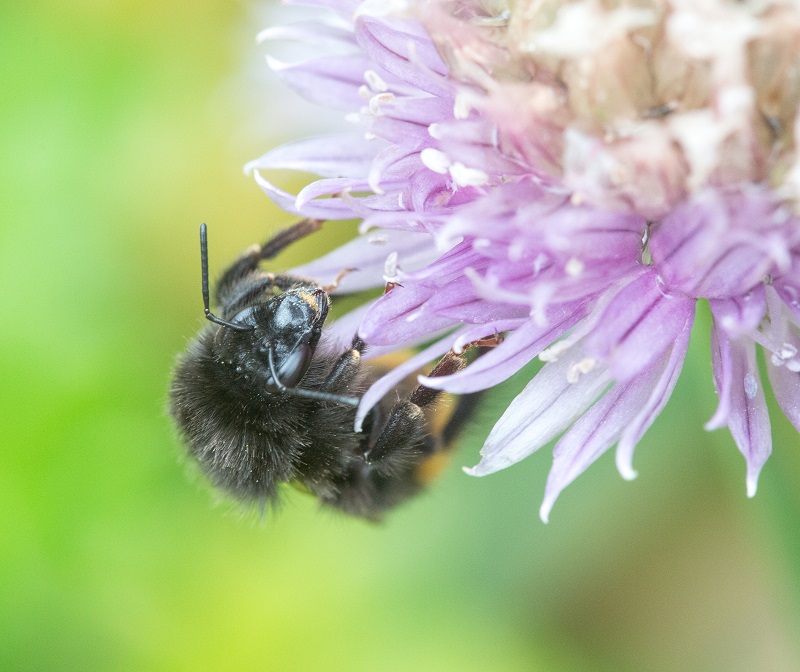 But, it's clever stuff isn't it! The theory is not that they are trying to fool other bees or wasps.  Rather it is 'Batesian mimicry' (as first proposed by the naturalist H.W. Bates).  The theory is that a palatable species evolves colour patterns which imitate the warning signs of a noxious species, directed at a common predator.  In other words, by looking like a stinging and distasteful bee or wasp, a hoverfly gains a degree of protection from predators, even though it is actually perfectly edible.

To some, this chap may look like a wasp: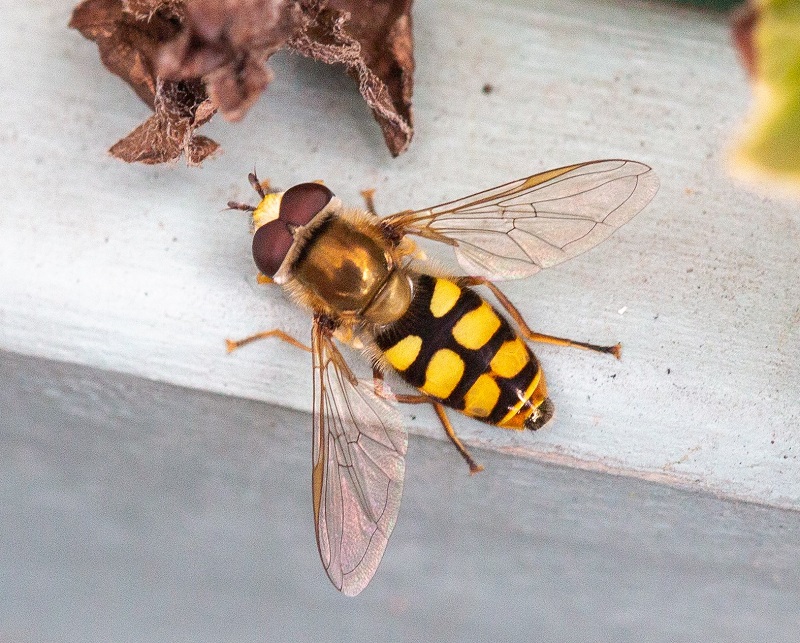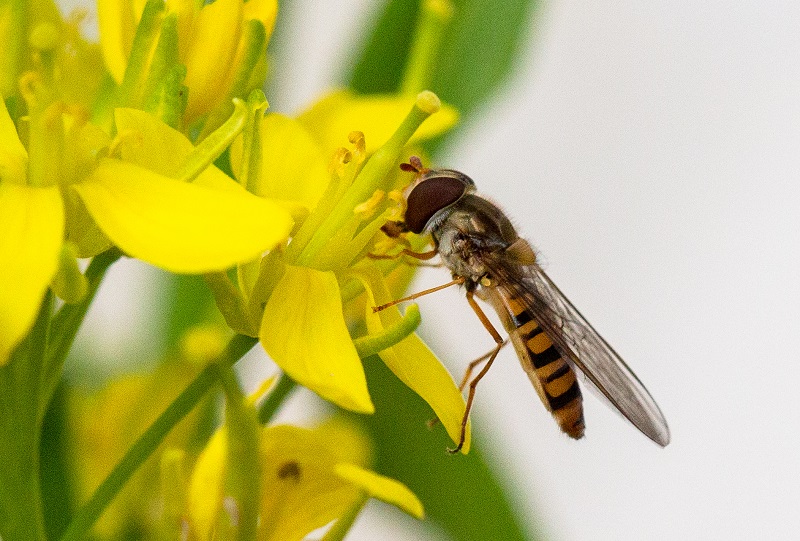 There are many yellow and black marked hoverflies - this may be Eupeodes luniger (but - there again - it may not be!).

Another creepy crawly we've got few of is the Ladybird larva.  Would never have guessed that such a scary creaure would turn into something so bonny and helpful...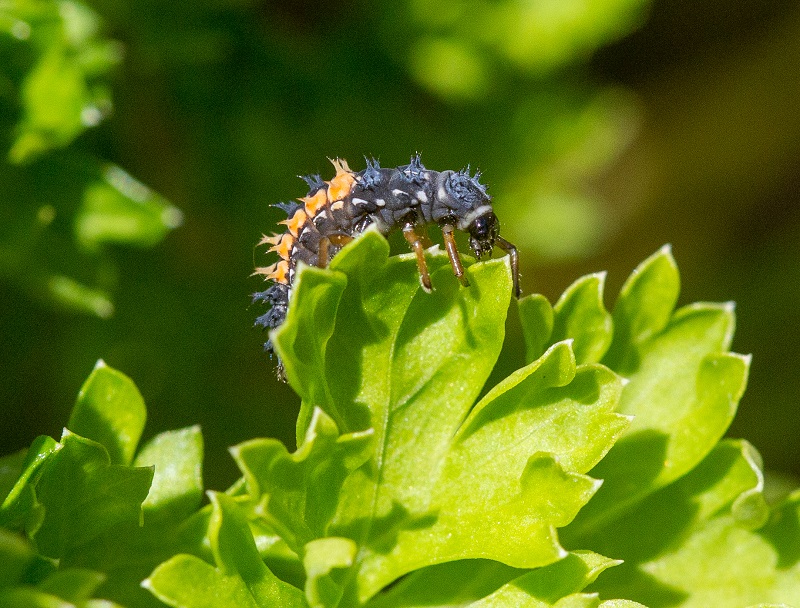 We do see insects around our pond plants; which are growing by the minute. So let's finish with our splendid Yellow Flag Iris...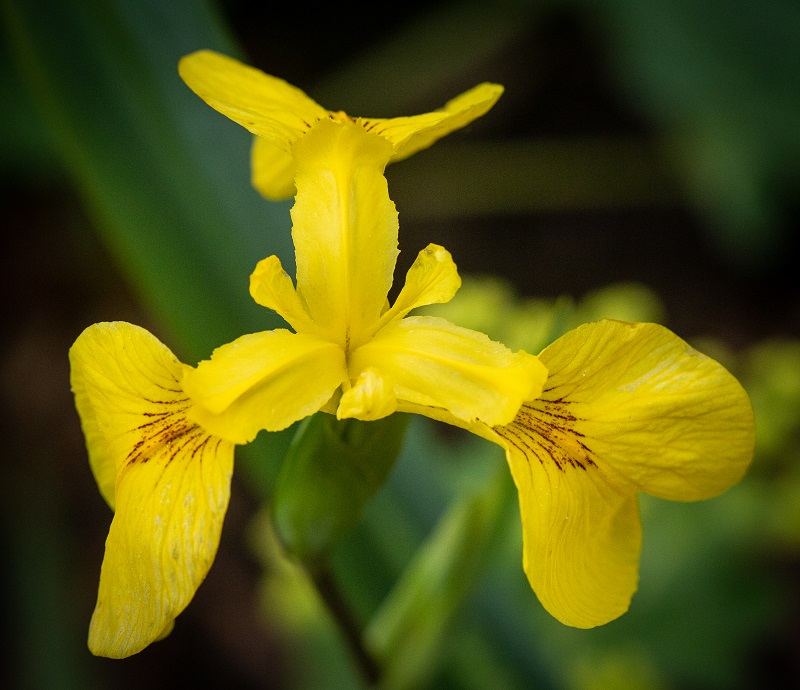 Categories: 2020

0

/