| | |
| --- | --- |
| Posted on 23 June, 2020 at 7:35 | |
Wallsend Rising Sun Country Park is our 'go to' place at the moment - right on the doorstep and there is often some interesting stuff to see. We had received reports of successfully breeding Long-eared Owls - with the owlets often being easy to spot.

So, last Saturday, off I went.  The walk, past East Benton Farm, usually has some surprises as well as regular sightings. There is always a goodly number of House Sparrows and Hogweeed makes statuesque flower and seed heads.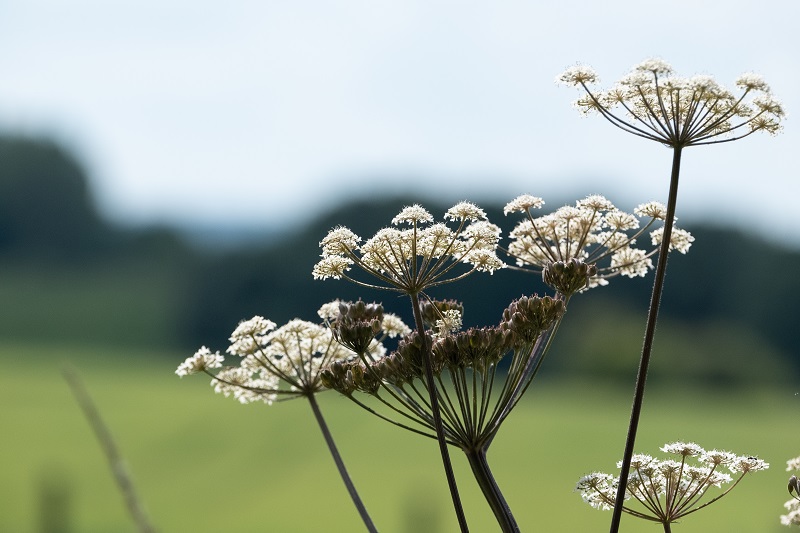 There were Goldfinches feeding...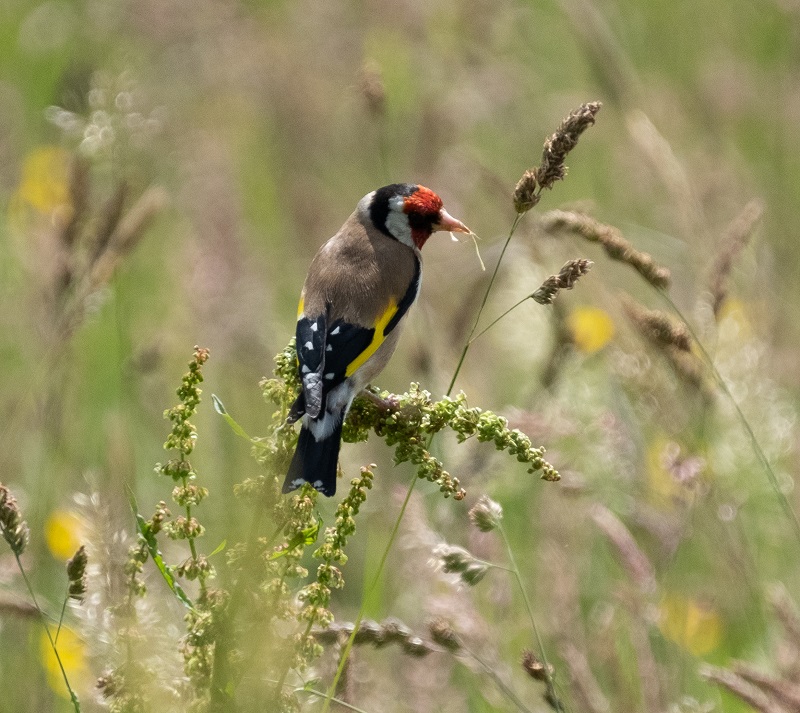 Also feeding was a male Red-tailed Bumblebee (Bombus lapidarius).  Why male? The yellow hairs on his face and the yellow collar distinguish him from the female.  There are no pollen sacs because he does not forage.  He is feeding himself up - ready for the one job he has to perform later in the season (!)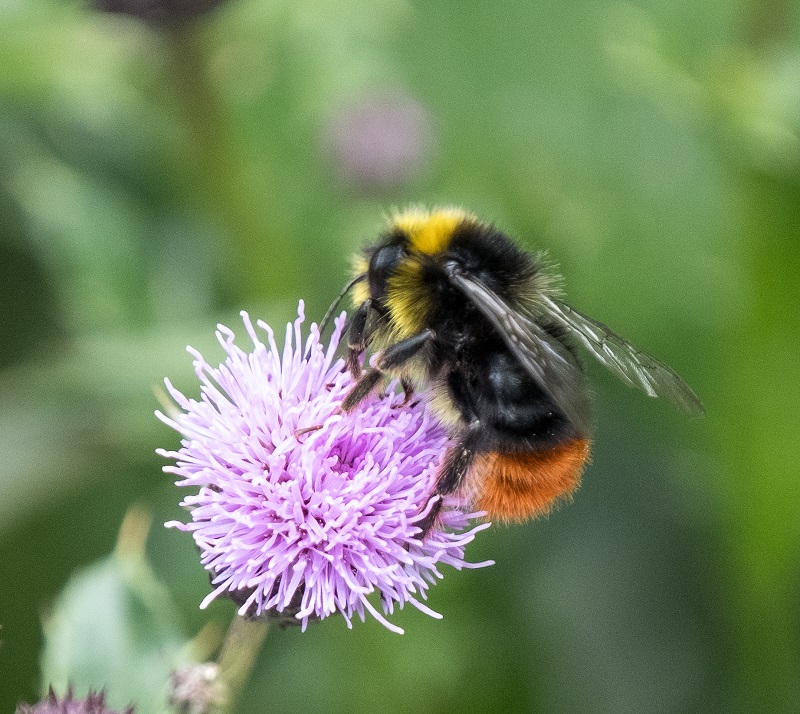 Further on, just before entering the park I came across some really smart new Small Tortoiseshells feeding on thistles...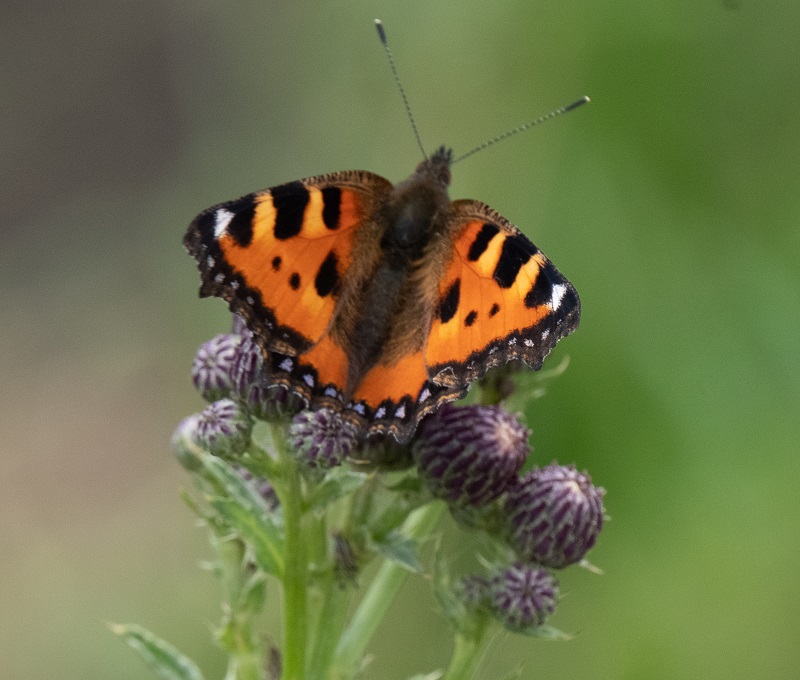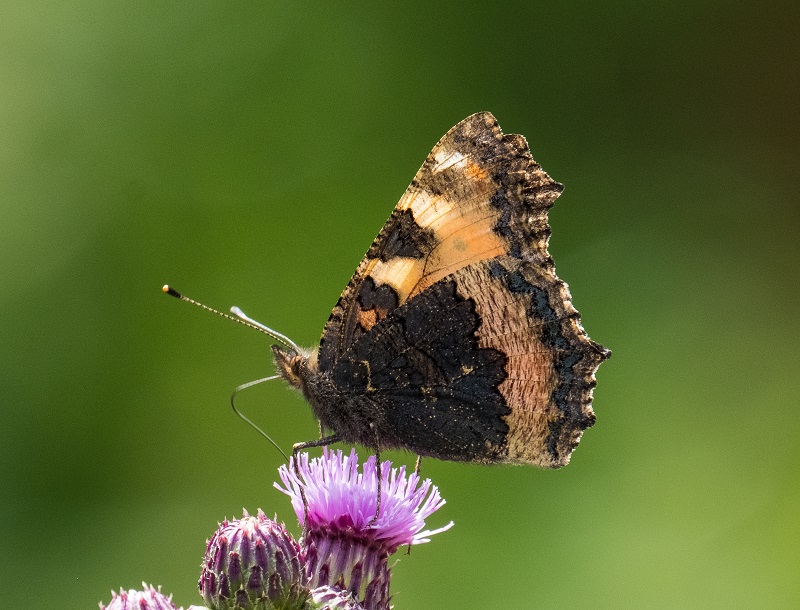 As I entered the park I was lucky to bump into a well-known local birder.  He had been to see the owlets and was able to tell me exactly where they were - which was about 50m away from where they had been the day before.  This certainly saved me a lot of time and frustration. There are 3 young in this brood.  I got good views of two.  The first was playing hard-to-get and was not easy to photograph.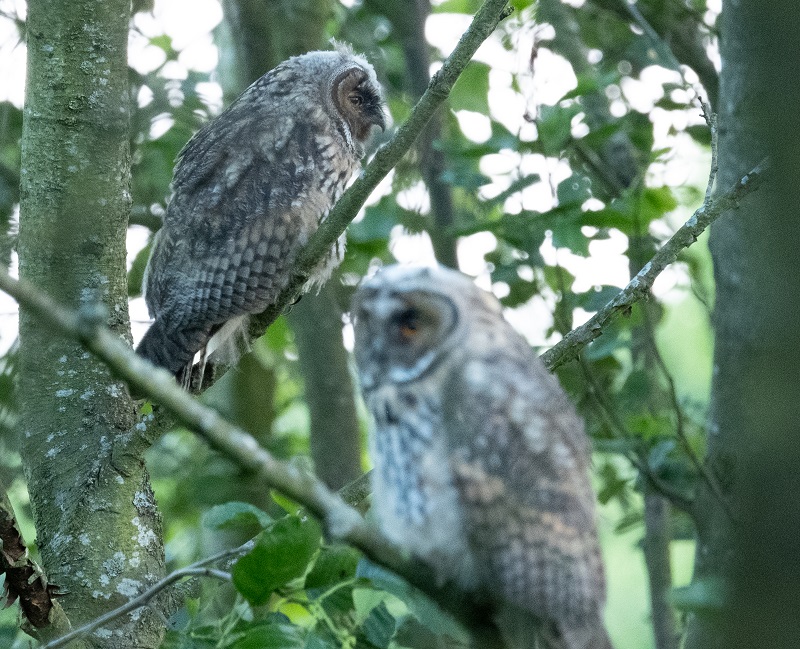 I could see a second bird further back in the tree - which, luckily, was right next to the footpath. I was able to work my way through some longish grass to get behind the tree and get a good look.  At times the bird stared me straight in the eye and did not seem fazed at all.  The gentle click of the camera got his attention...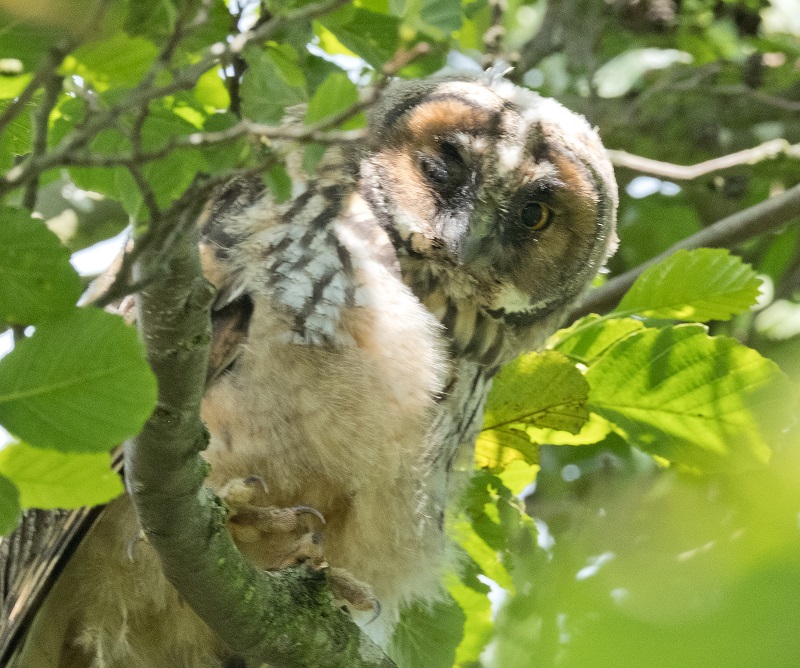 I plan to post more pictures of these birds on Friday - along with owls I have seen in the past.  So tune in on Friday, O loyal reader, for more strigine surprises.
/