| | |
| --- | --- |
| Posted on 29 May, 2020 at 17:50 | |
It's Friday at 23.00.  I am meant to post every Tuesday and Friday!  It has been such a beautiful day that I have never stopped in the garden and working on the next in the series of bird tables.  But just before going to bed I rememebered that my loyal fan will be waiting for their Friday edition.
We are planning for a wildflower meadow in our garden makeover.  One plant that will feature will be Red Campion.  We have (at the moment) just one plant of that species.  I've planted it.  And have taken a close up of its deceptively simple flower...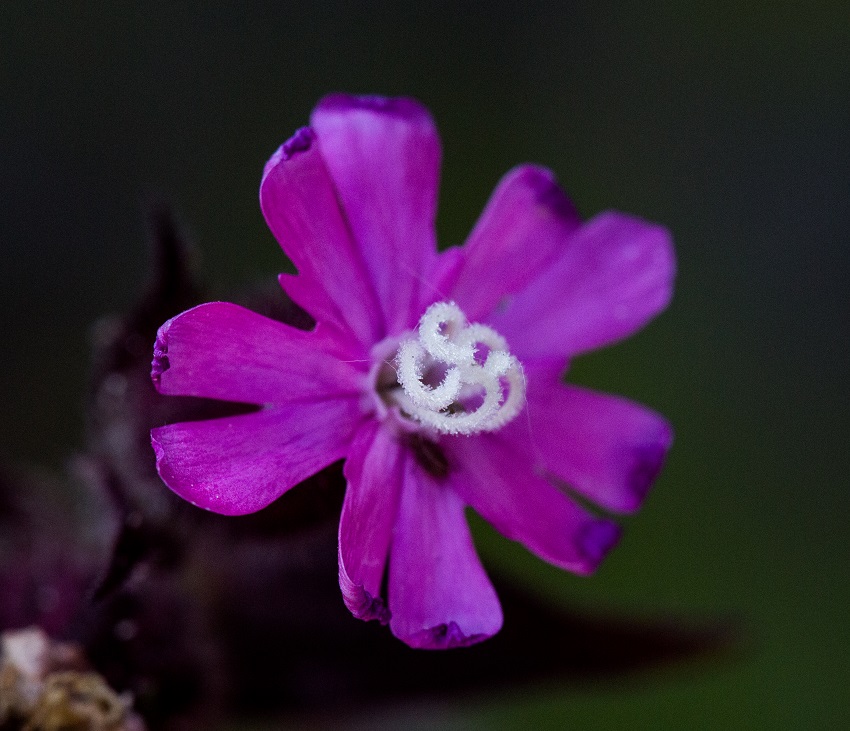 As Zebedee said, "Time for bed"...

Categories: 2020
/