| | |
| --- | --- |
| Posted on 5 May, 2020 at 5:45 | |
I had planned to post various bugs and beastie pictures today - but, once again, have changed my mind.  Confinement to the garden has made me look more closley at the bees and there has been a steep curve of learning.  I am definitely being schooled at home.  So today I am starting to share some of that learning, using my own photographs as visual aids.

The bee of choice is the Common Carder, which loves to visit our flowering Rosemary.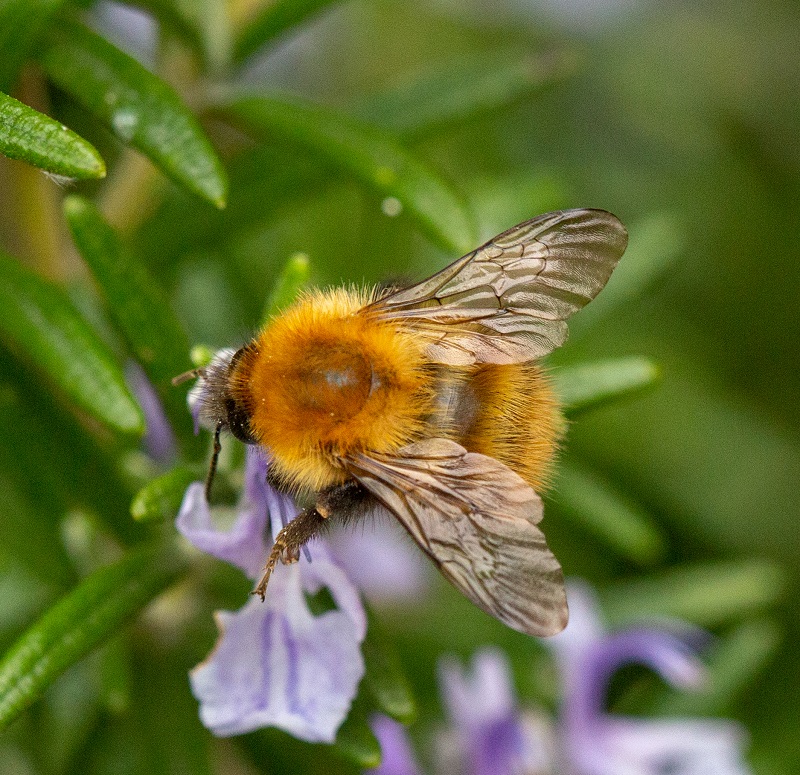 One of our commonest bees, she is quite distinctive with a bright gingery coloured thorax and stripey abdomen.  Which brings me to the 'naming of parts'...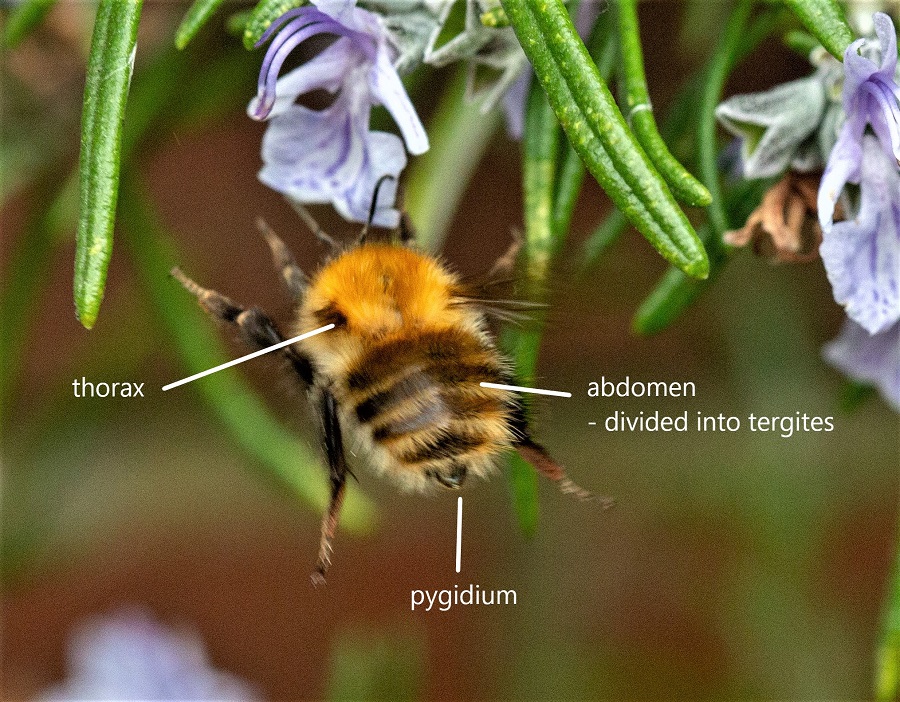 The three main part of the bee are (1) the head (2) the thorax (3) the abdomen.  The abdomen is divided into 5 tergites (not all visible here).  The bumblebee wears its skeleton on the outside - hard plates of chitin joined together by flexible sections.  It is black but covered in coloured hairs.
The pygidium, at the base of the abdomen, is used to make a waxy secretion for lining the nest.
Hopefully I may be able to get a close up of the head and eyes at some time.

Here you can see the tongue (or proboscis) in action.  The bee dips its tongue in nectar, usually deep inside the flower, and the fluid soaks its way up the tongue and into the bee's mouth - they don't suck it up!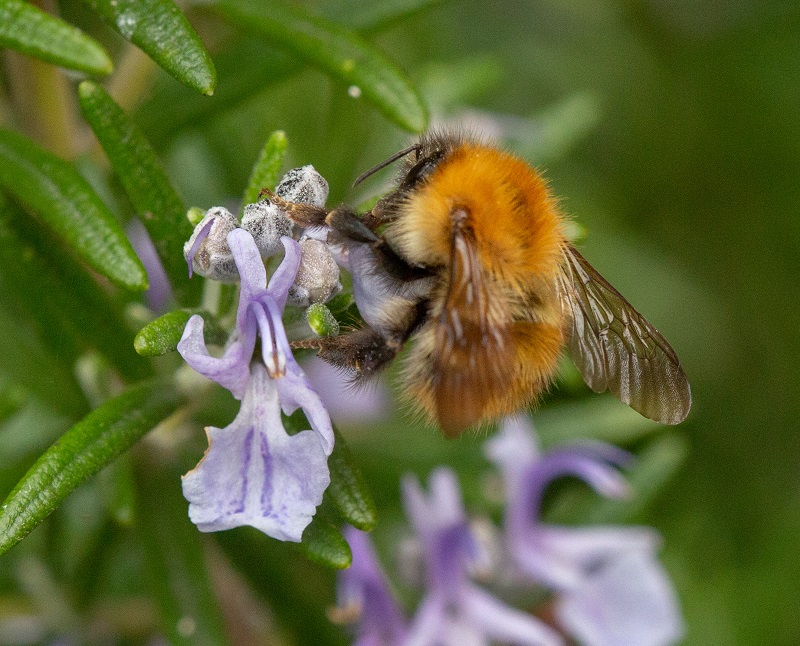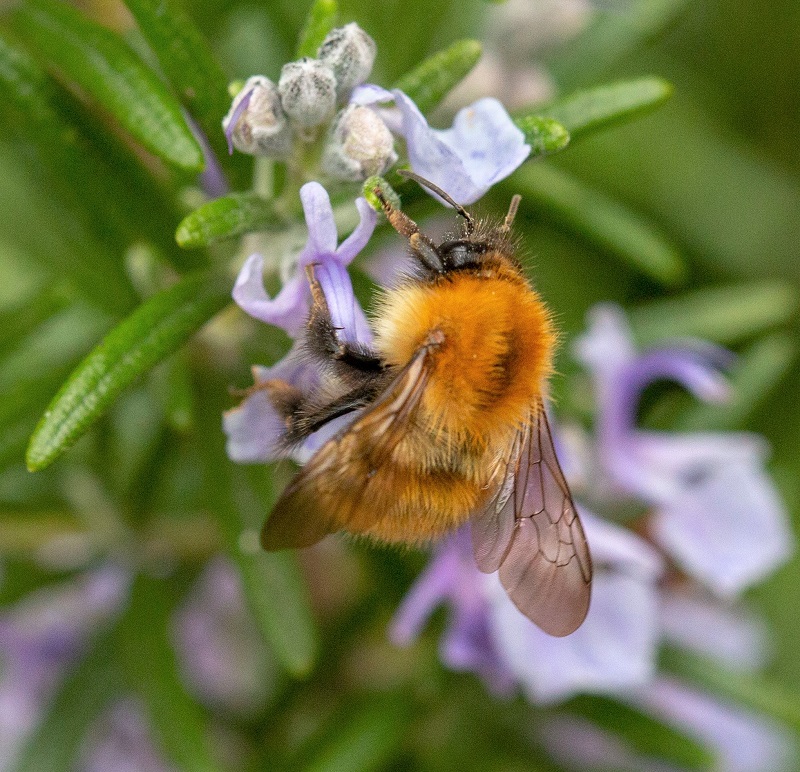 Bumblebees are covered in branched hairs. As they fly this creates a static charge attracting pollen grains as the bee lands on a flower and encourages them to stick to the hairs. The bee grooms itself using the spurs and stiff bristles on their legs to comb the pollen out of their fur.  This action pushes the pollen into the pollen baskets on the tibia of female bumblebees' hind legs.  Pollen, wetted by a little saliva, builds up into a lump with the consistency of plasticine.  A full pollen basket may contain up to a million grains of pollen.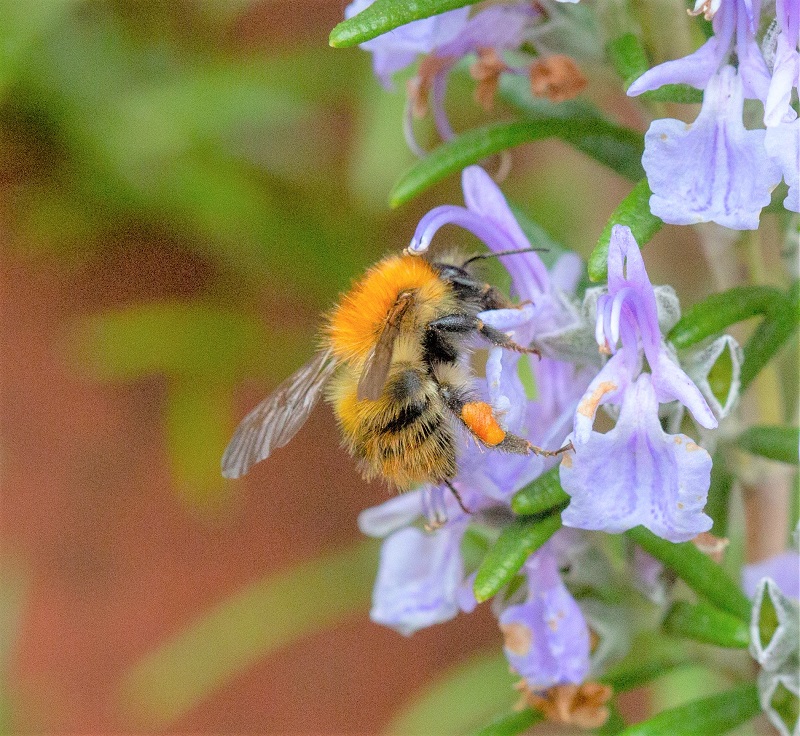 And another good view of the Common Carder - the view you may well get when spotting Bumblebees in your garden (or out on your walk - lucky things...)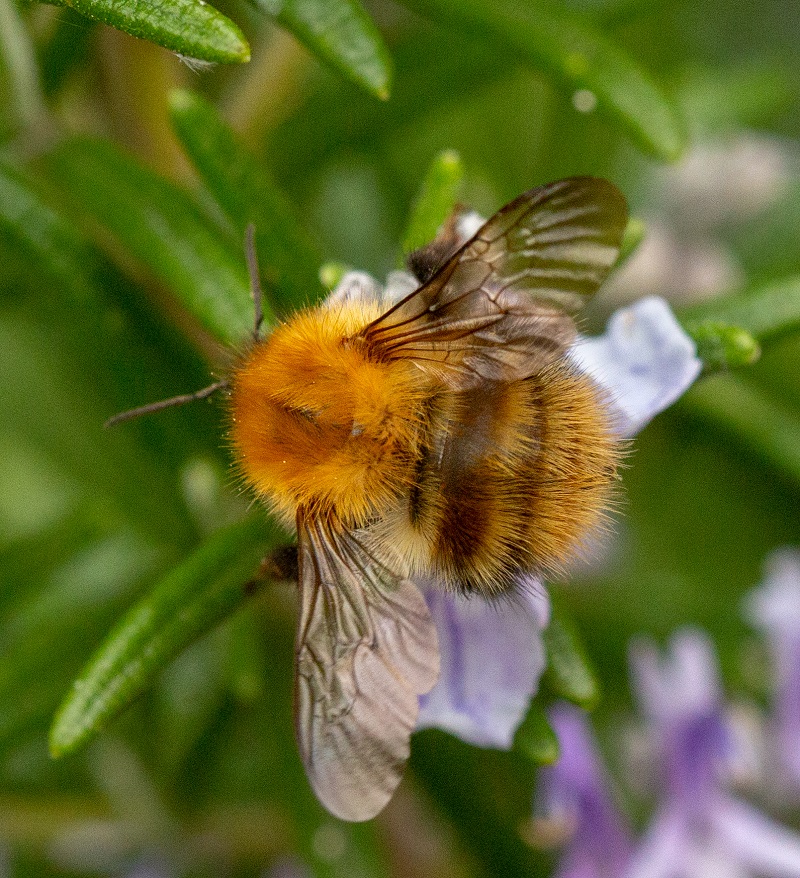 The text books for my home learning are: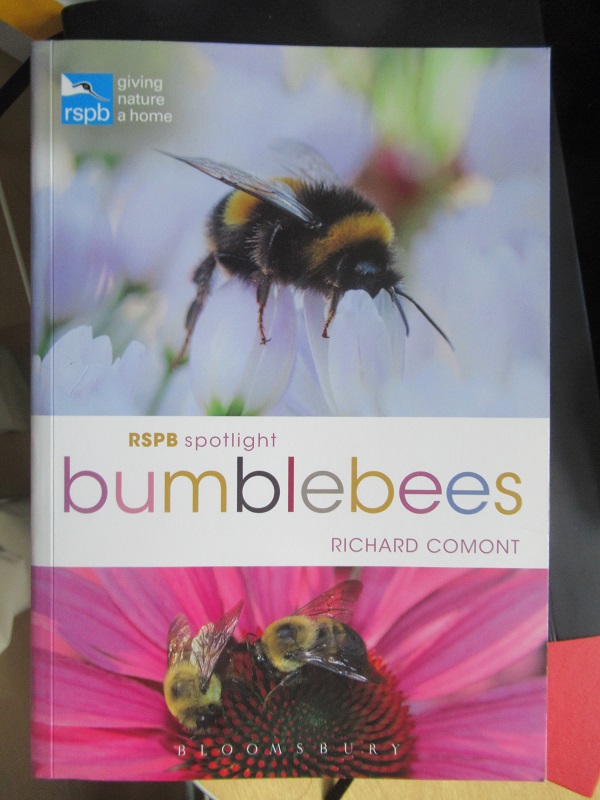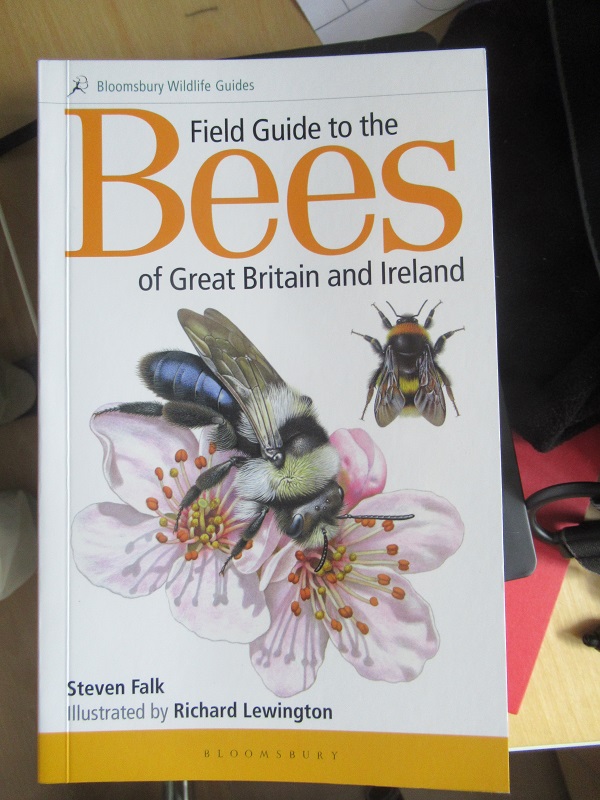 Tune in for more lessons on Friday!





/