| | |
| --- | --- |
| Posted on 24 April, 2020 at 8:40 | |
There are plenty of websites where you can find out about how to attract wildlife to your garden - but I thought I might just show you what we are trying to do. Also, we need to realise just how important our gardens are in terms of the greenspace that they provide.

The UK National Ecosystem Assessment showed that  just over half the land (54%) in our towns and cities is greenspace - parks, allotments, sports pitches and so on. Furthermore, domestic gardens account for another 18% of urban land use. Unfortunately a lot of front gardens are paved over; paving levels are highest, it was found, in the North-East of England where 47% of front gardens are more than three-quarters paved.

A book I would like to recommend to you is 'Rebirding' by Benedict Macdonlad (Pelagic Publishing) which has some salutary lessons - but does also have some positive messages. He tells us that 22 million people - and 87% of all homes - have acces to a garden; thank goodness for that in the current situation. The way that many of us feed birds means that in the 21st century Britain's gardens have become the equivalent of 18th century hay meadows - a massive life-support system, tipping the odds greatly in the favour of some birds.

But we do have a disease - EDT.  Ecological Tidiness Disorder is how he expresses our need for everything to be neat and tidy. Scruffness is good! He bemoans our vanishing verges - though I have noticed that some of our councils are promoting wildflower swathes; the land adjacent to Cramlington High School (sorry...Learning Village!) springs to mind.
So what are we doing in Forest Hall? My latest little venture came courtesy of neighbour Martin.  He was about to throw out some substantial, but mostly rotten, tree support posts. He knew I could use them for a 'project'.  So half an hour's sawing and a bit of drilling led to us having a rough log pile in the corner of the garden.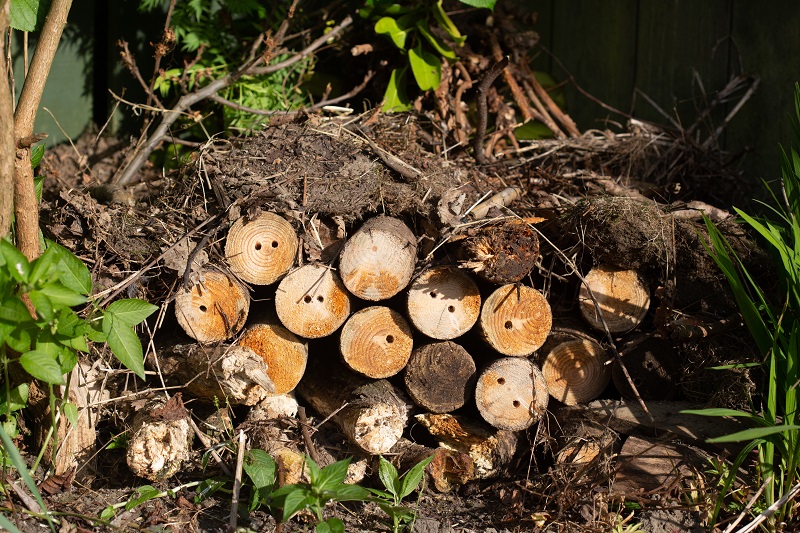 Of course, water in the garden is vital.  Ponds can be  small or large - and anywhere in between.  At our previous address I used a washing up bowl  - and frogs found it.  We did, for a while, have a small pond here: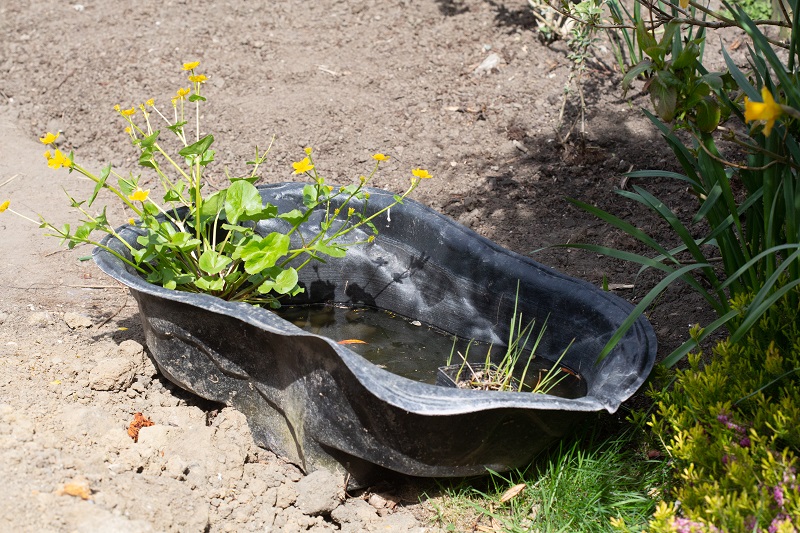 But now we have a larger one: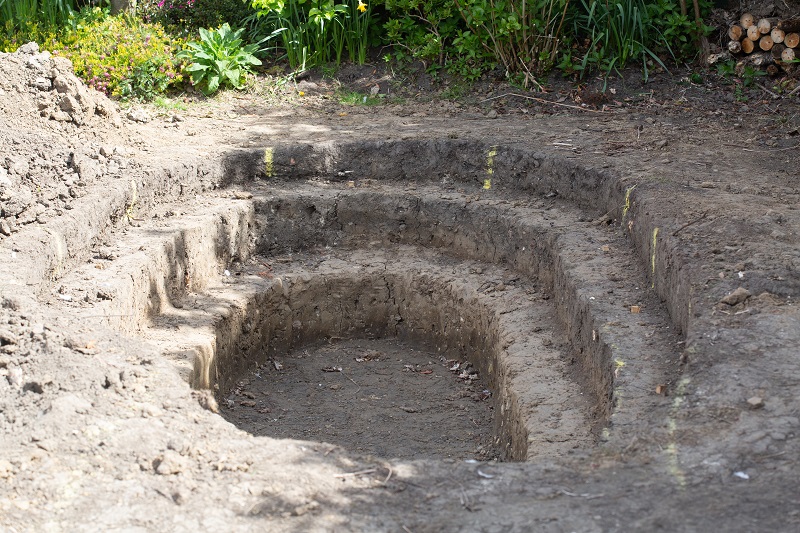 I know, you're thinking that a pond usually has water in it.  Unfortunately 'lockdown' has curtailed the work of our landscape gardeners - but they will be back - and the hole will still be there!

We have a variety of foodstuffs on offer: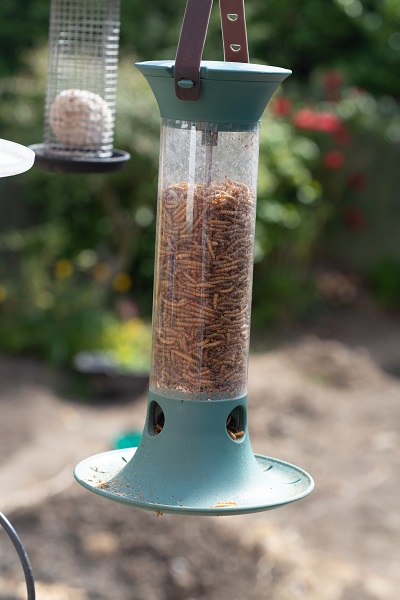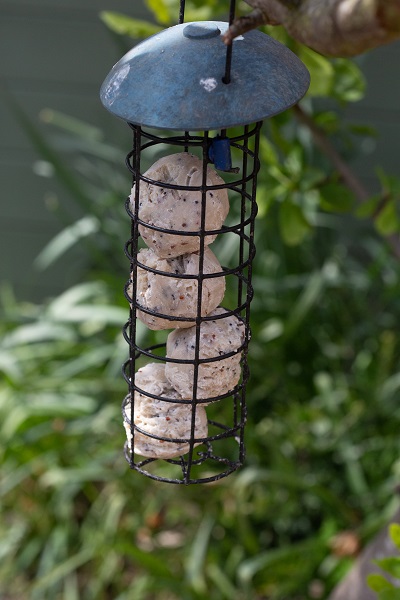 For example, dried mealworms and fat balls - as well as mixed seed. I find that suet balls are so much better than cheap fatballs which are hard - and seem to be full of sawdust.  I get my mealworms online from 'Chubby Mealworms' - a £40 sack fills a dustbin and is so much more economic than little packets from Wilko (other shops are available...).

A 'bird bath' is also important - especially during dry spells like this one.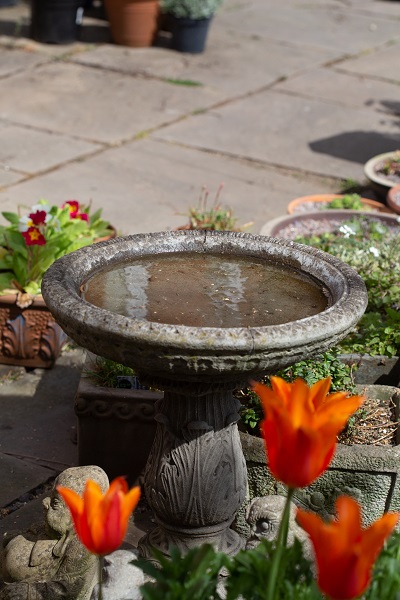 Tulips and garden gnomes are optional...

During spring, when birds are nesting, it can be helpful to put out wool.  This is actually alpaca wool which we got when visiting an alpaca farm in Sussex. I will soon be adding to it with cat hair!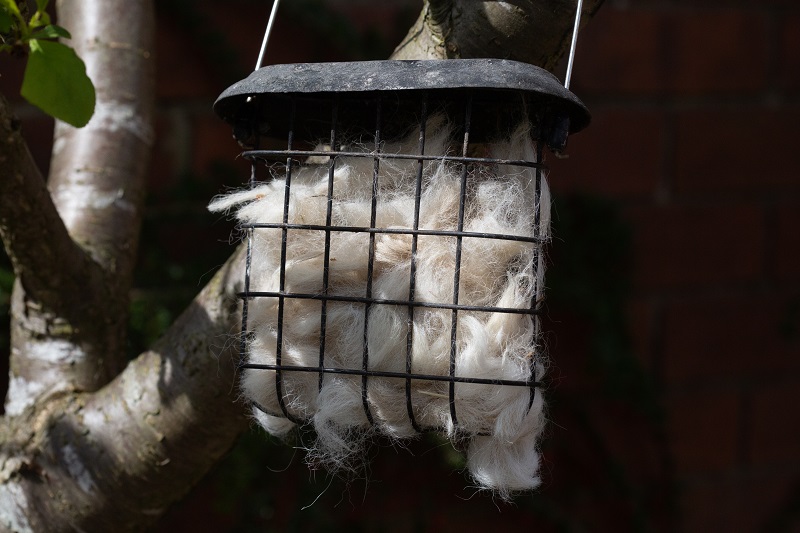 Homes for insects are important too.  You could buy one: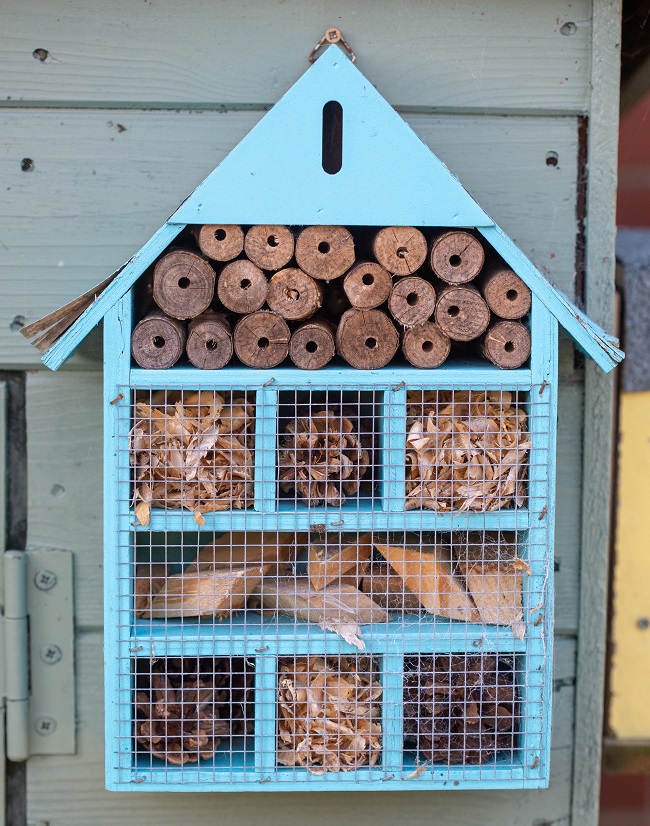 Or make one yourself: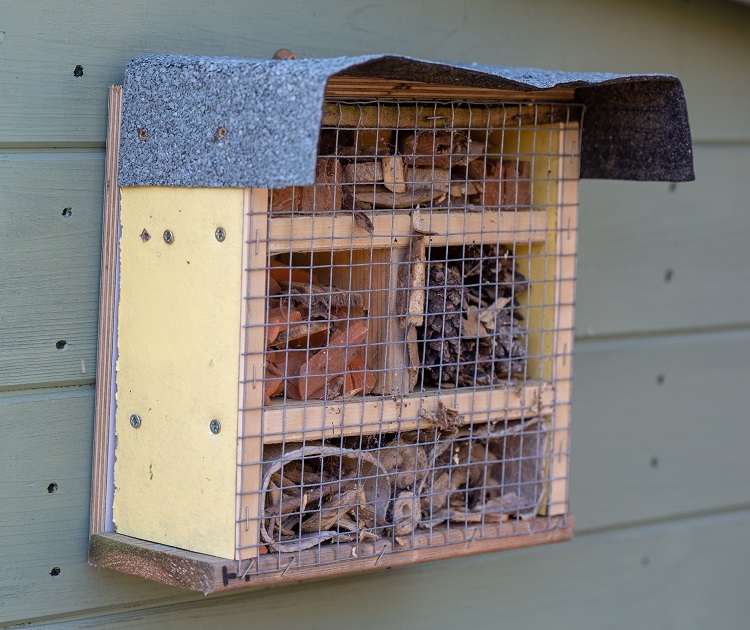 And, of course, we need a hedgehog house - as previously advertised on this blog.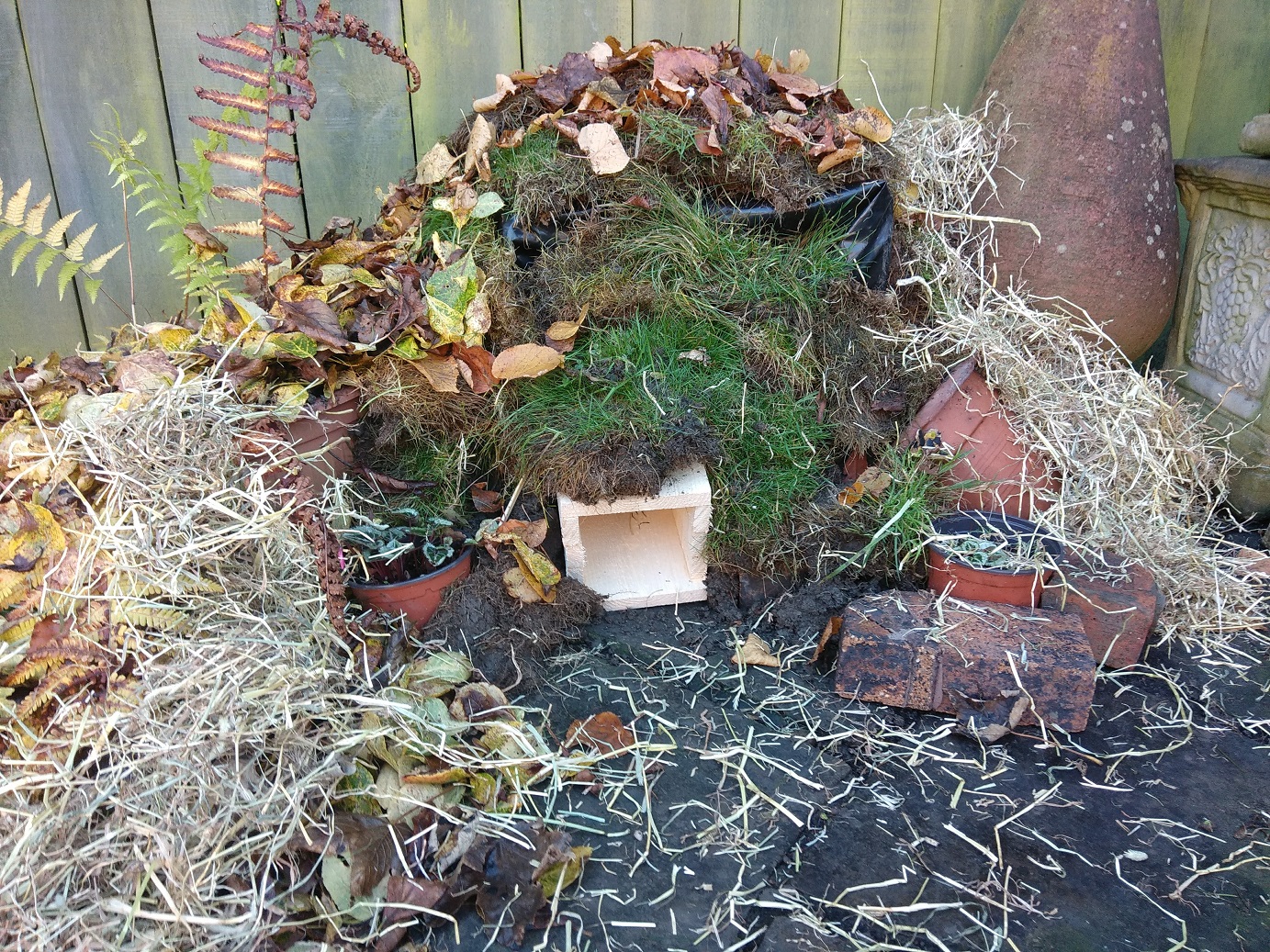 So - we are trying our best; and when the garden makeover is complete with a wildflower meadow and the planting of new borders with plants that are attractive to bees, hoverflies and butterflies we hope to be(e) abuzz and awash.


Categories: None

0

/