| | |
| --- | --- |
| Posted on 21 April, 2020 at 4:05 | |
I have to say that my favourite bird song is the Blackbird's mellifulous tone.  I suppose there are are two main reasons.  Firstly - I can hear it! Secondly, despite it being so recognisable, there is huge variety - and it is everywhere.  People go on about the nightingale - but what's the point 'oop North' - we never hear it.  And, actually not many people anywhere in the UK hear it either...

Here in locked own Forest Hall I see 3 Blackbirds every day.  And here they are...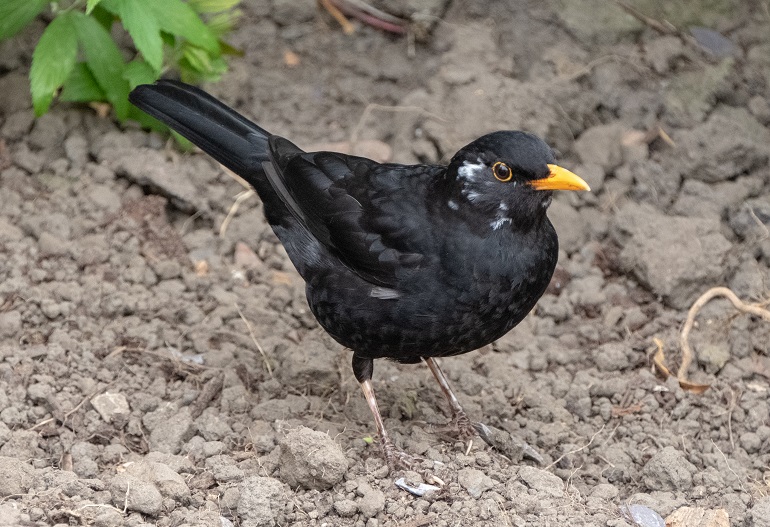 This male is instantly recognisable because of his white feathers - more of that in a minute.

This is his rival...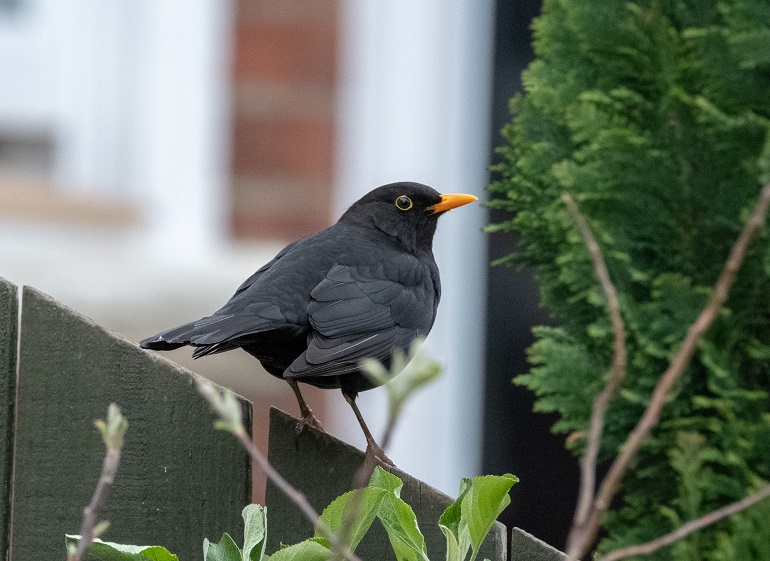 And this is the lady of their dreams..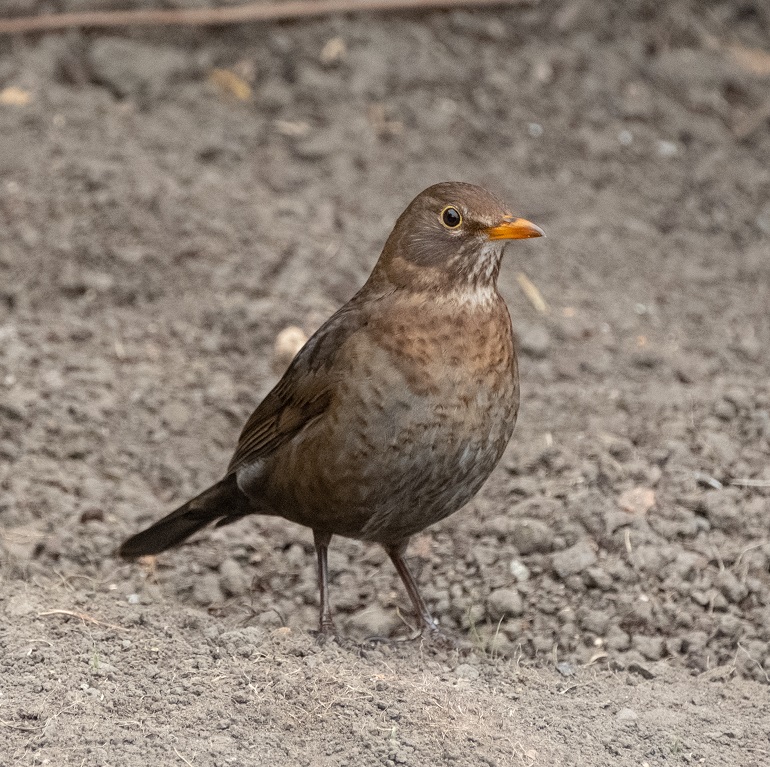 At the moment I'm not sure which male is holding territory in our garden or if two of them are paired up.  There is a lot of chasing about but no real victor.

The busines with the white feathers is quite common. These birds are known as 'leucistic'.  We had one in our garden in Jesmond too...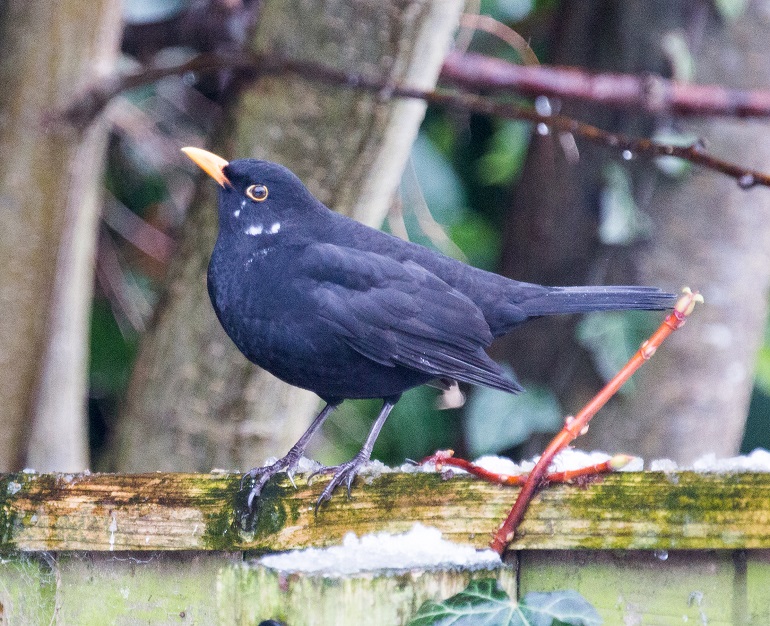 Reading articles on the British Birds, BTO and RSPB websites it seems it is not to be totally clear why this happens.  Something is happening that stops pigment (usually melanin) being deposited in the feathers.  It seems to be a genetic affect and is different from albinism where the whole bird is affected (and the bird will have pink eyes).  It is most often noted in Blackbirds - perhaps because it shows up easily, being white feathers on a black background.

Studies have shown that leucistic Blackbirds are more likely to be found in cities - and, accordingly, there has been supposition that it may be linked to a poorer diet (too much bread!). Whatever the reason, it does help me distinguish between my two birds in the garden.

The Blackbirds we see in winter may not be 'our' Blackbirds.

The arrival of many thousands of Blackbirds during the autumn months goes largely unnoticed, primarily because they look the same as those birds that are here all year round. However, an early morning visit to some berry-laden coastal scrub and hedgerows will reveal these immigrants, feeding alongside newly arrived Redwing and Fieldfare. The efforts of BTO bird ringers have revealed that our winter immigrants originate in Finland, Sweden and Denmark, with others arriving from the Netherlands and Germany. Some of these birds are only passing through, and will continue south to winter in Spain, France and Portugal.

But - we started with song....

The Blackbird is one of a small number of species that sometimes sing during the night, a behaviour that occurs more often in the presence of street-lighting. Blackbirds have large eyes, relative to their body size, and BTO research has revealed them to be the first species to arrive at garden feeding stations on dark winter mornings. Visual capability at low light levels influences when a species is first able to move around and find food.

As I get older I cannot hear high-pitched sounds which makes idenitification of birds by their song even more dificult for me.  It helps having Julia's ears alongside me! But I can manage a few of the more common ones - and at the moment we have a really vocal Dunnock in the garden, so I am getting better at that one.

Here is a link to a nice You Tube video that is quite short but very good for listening to our more common birds (although it does include the pesky Nightingale)>

Listen here: https://www.youtube.com/watch?v=RHnzqKfxSQw

Happy listening - wherever you can get to...

Categories: Birds
/