| | |
| --- | --- |
| Posted on 27 March, 2020 at 13:25 | |
This is certainly a resurrection of this Blog.  Can't believe how long ago it is since I posted.  Luckily I will have been busy with so many other things. But now I have no excuse.
Friday March 27th 2020 - Day 4 of the scheduled 12 week 'shielding' because of Covid 19.  I'm not sure how often to post - and not sure I will have new photos always available.  If I do they will be wildlife seen around our garden. 
Yesterday we had a Comma Butterfly long enough for Julia to take a photo with her iPhone.  I'll get hold of that for a later post. 
We are doing a daily Garden Birdwatch - today was the second day. 12 species: Woodpigeon, Jackdaw, Magpie, Great Tit, Blue Tit (who was prospecting our nest box), Coal Tit, Collared Dove, Stock Dove, Dunnock, Chaffinch, Robin and Blackbird. 
But my first picture to post in this revival will be rather nostalgic - because it is a bird photographed on our last birding walk together, at Newbiggin, before the escalation of the current 'situation'.
A Purple Sandpiper for you...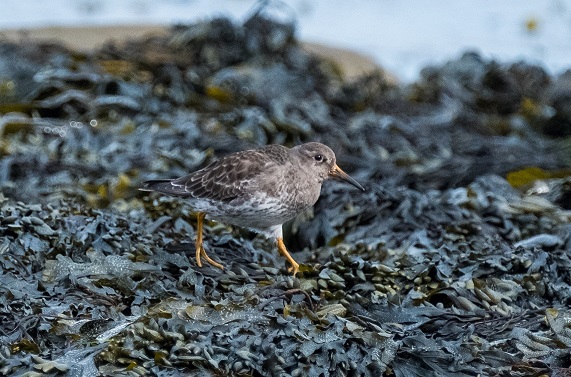 Categories: 2020

0

/