My friend Peter Tracey has viewed this Blog for the first time.  In his complimentary comments he suggested that the photos would be enhanced by the inclusion of Goldfinches - which recently have been coming to his garden in Holywell.  Happy to oblige...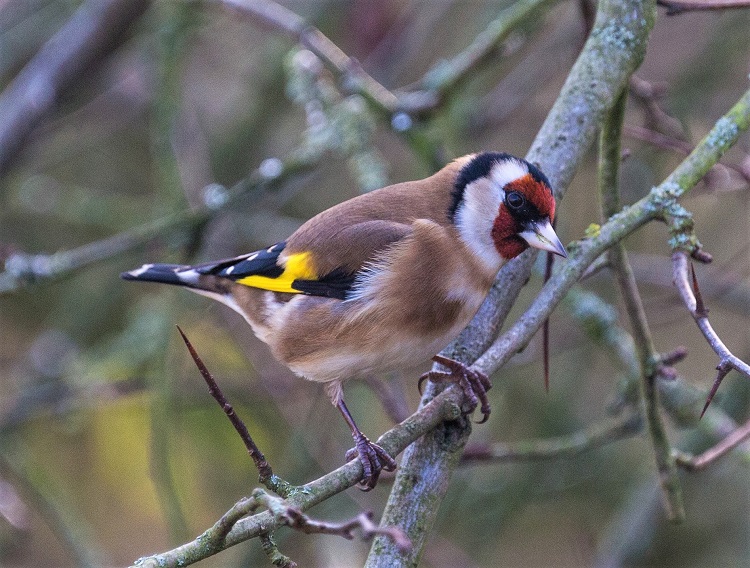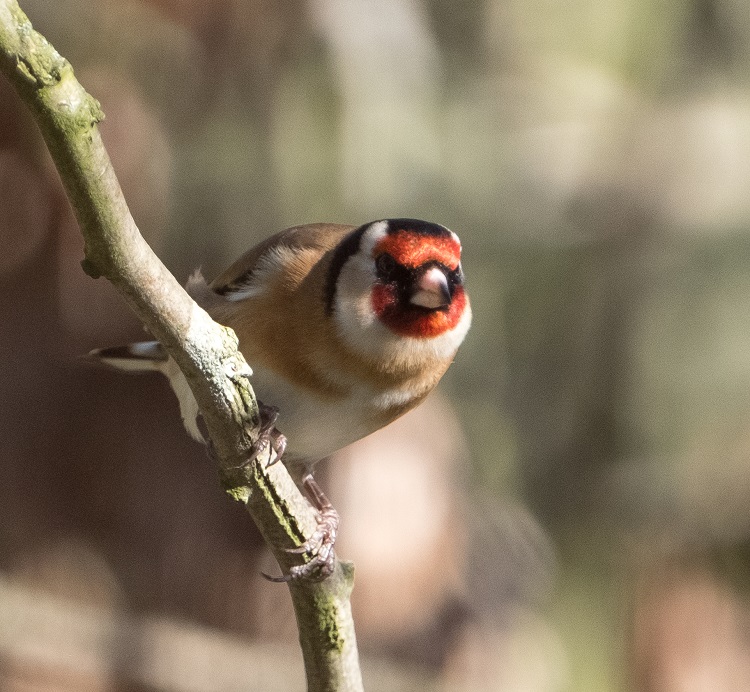 Both photographs taken (again) at Washington WWT

We are into March 2019 and it is about time I brought this blog up to date! I've seen 120 bird species so far this year - at a variety of sites: at home in the North East; in Tenerife; and in Scotland.

The year started at St Mary's Island. Lots of usual birds, including Sanderling, Turnstone, Rock Pipit, Gulls (of course) and 3 Snow Buntings - that stayed right through to March.  They have featured on my Facebook page.  Ther was quite a large flock of Curlew in the fields to the west of the pond area: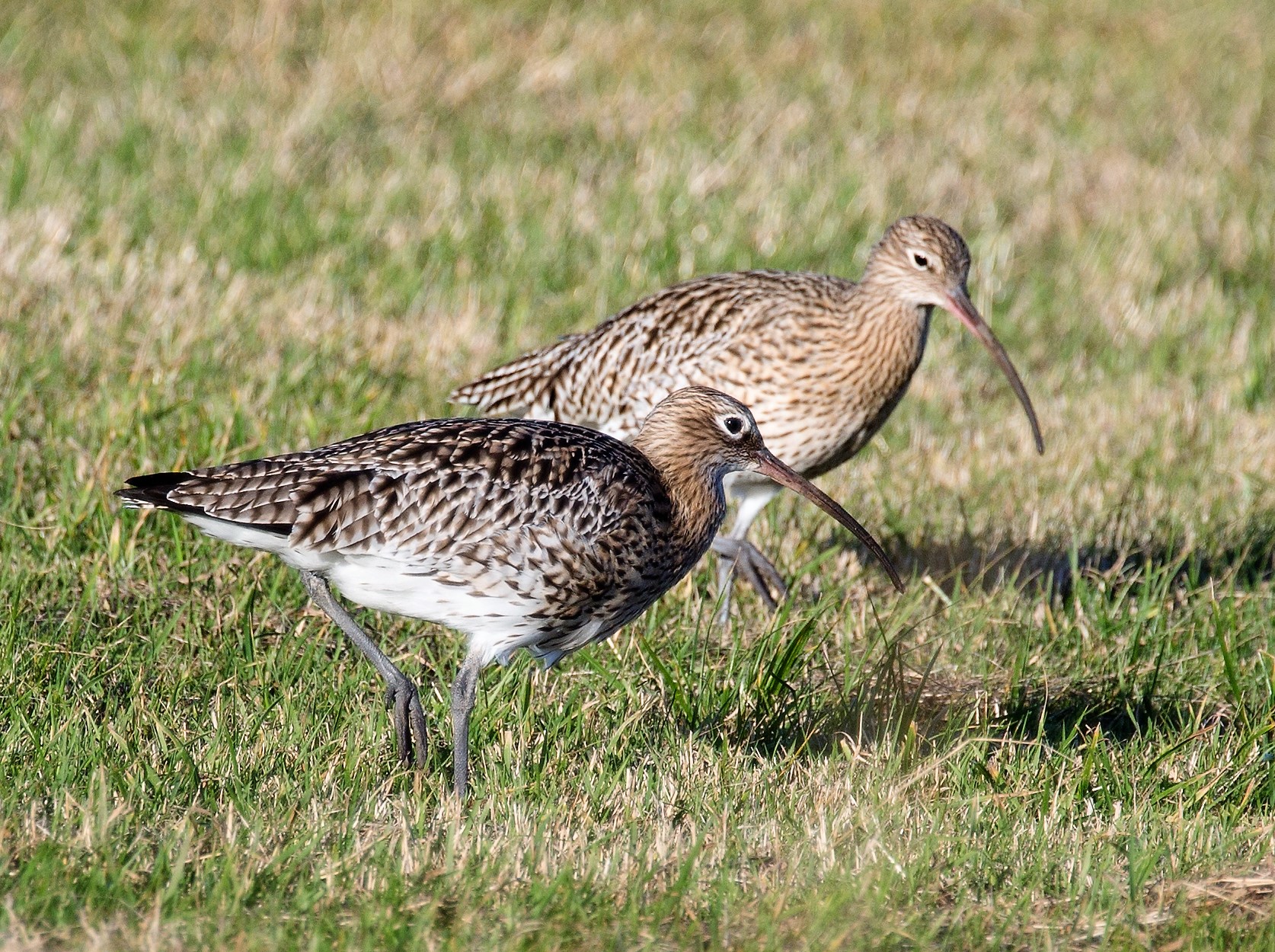 In January Bitterns were being sighted regularly in Gosforth Park Nature Reserve.  This led to the hides being stuffed full of photographers - some of whom are not quite au fait with hide etiquette.  They wedge themsleves in for hours (sometimes watching nothing), are reluctant to share the space and drone on about matters photographic.  I managed to find a quiet time one Thursday - but no Bittern obliged.  A couple of juvenile Mute Swans did a fly past: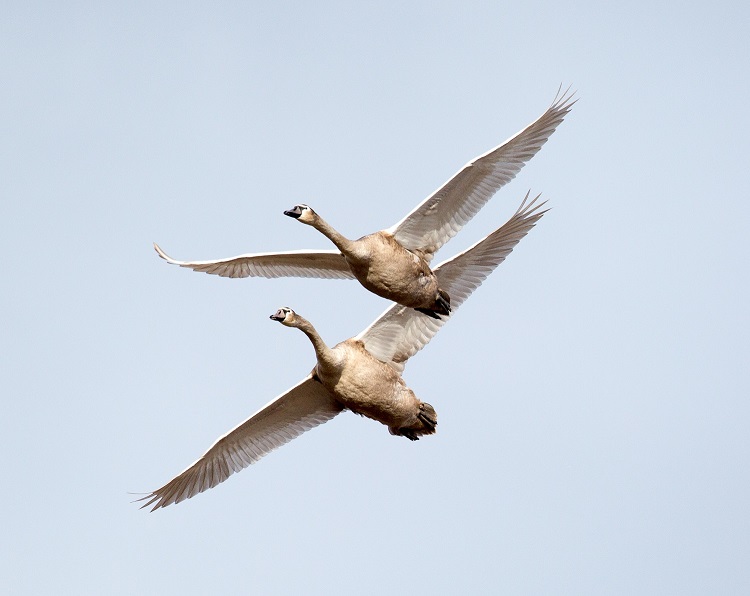 After about 45 minutes of watching swaying reeds I moved to the Geoff Lawrence hide to watch birds in the feeding station. They always oblige.  Lovley views of all the Tits, plus Nuthatch: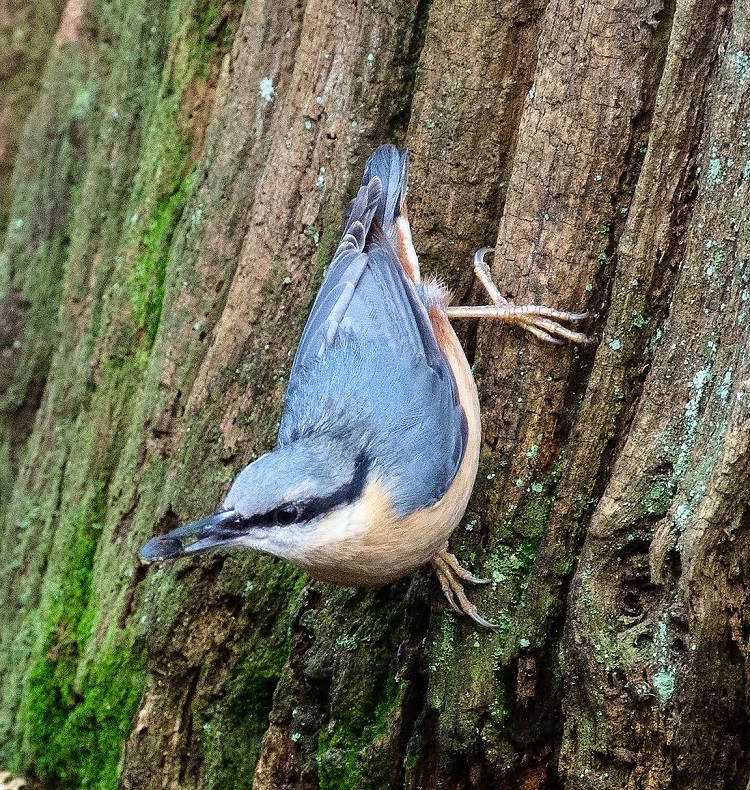 Treecreeper: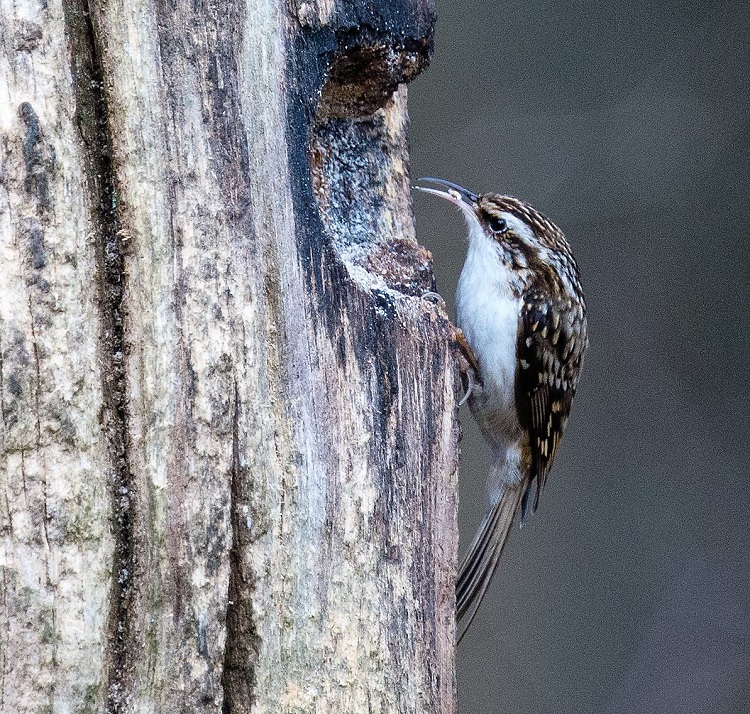 And many, many Chaffinches: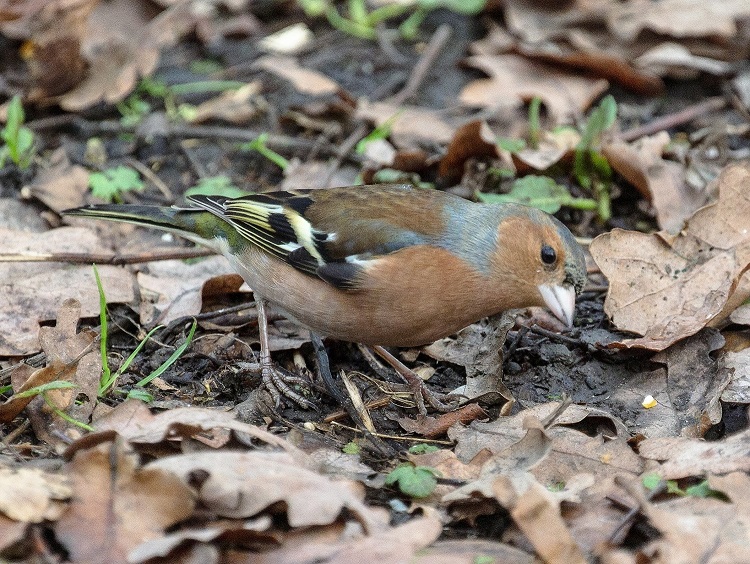 From the Ridley Hide the lake did not show many birds, but there were Wigeon close by.  It is often easy to overlook the subtle beauty of female feathers: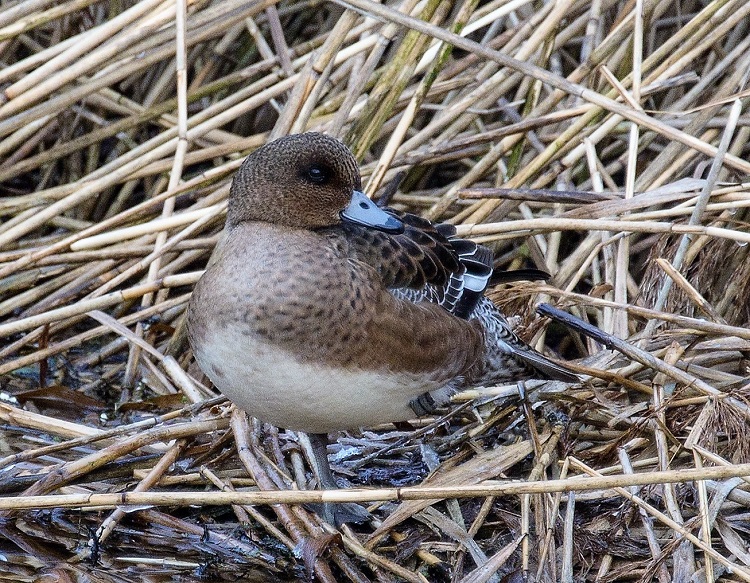 A further visit to GPNR later in the month coincided with a bit of snow - good backdrop for this Blue Tit: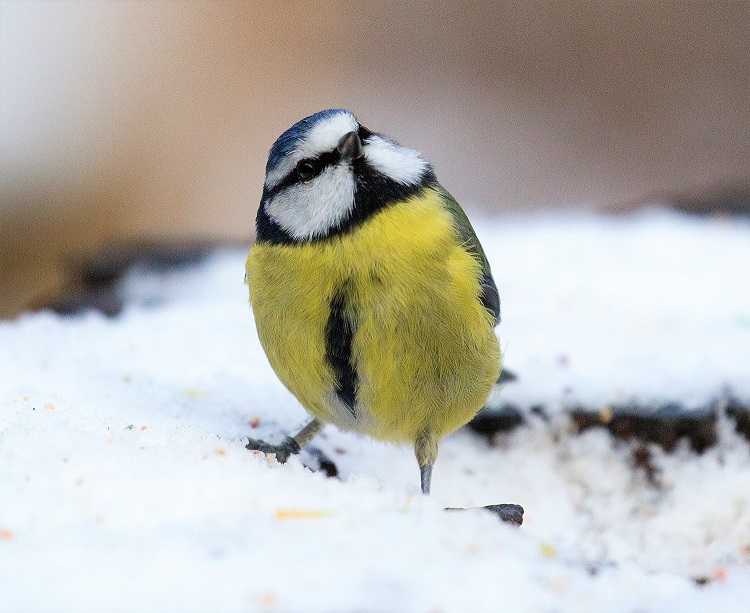 Washington WWT is always a fruitful site - captive birds of many varieties; the lake and river; and the feeding station. In many parts of the country it is quite hard to see Bullfinches, but the vivid male and the more muted female are always on view here.  This male is certainly 'in the pink':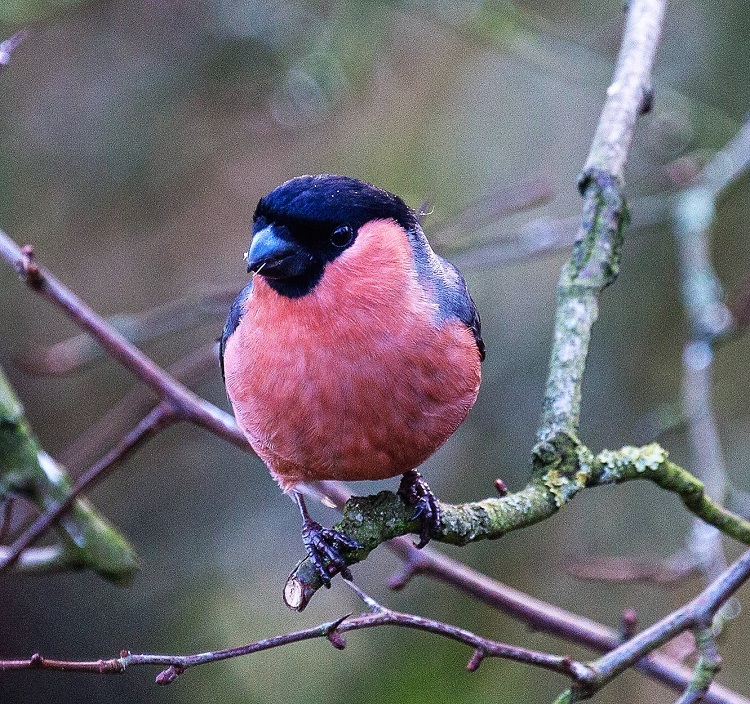 Another bright male swam on the lake - a Shoveler: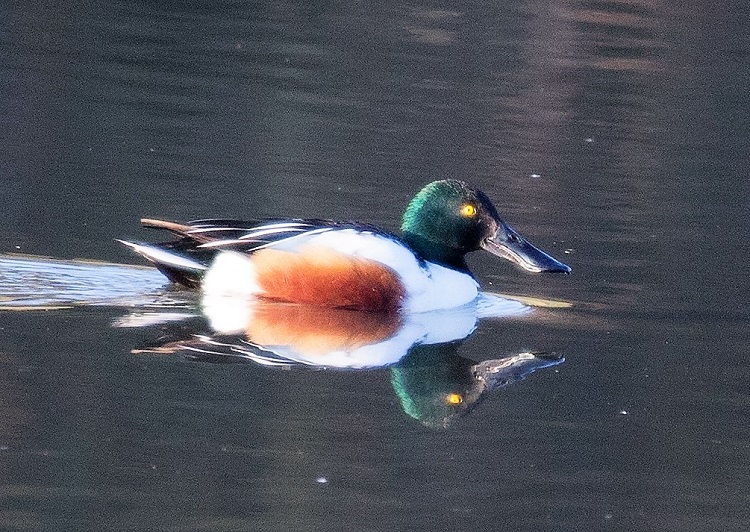 I was back at Washington in February, mainly to try out my new Fuji XH1 mirror-less camera. It was good to see Redpolls.  It is difficult to distinguish between the Lesser Redpoll (which is more common) and the Mealy Redpoll (scarcer but, confusingly, also sometimes called the Common Redpoll!!).  This one could well be a Mealy - they are said to have a 'frostier' look with paler under-feathers: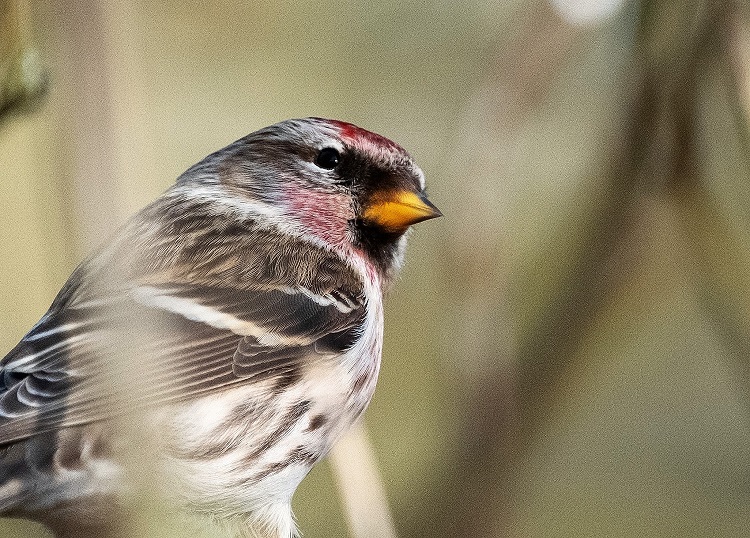 Since we have moved to Forest Hall, the Rising Sun Reserve in Wallsend is very accessible by foot.  Our walk there takes us past the Newcastle United Training Ground (not much to see there of any note....) and East Benton Farm where there is an abundance of House Sparrows: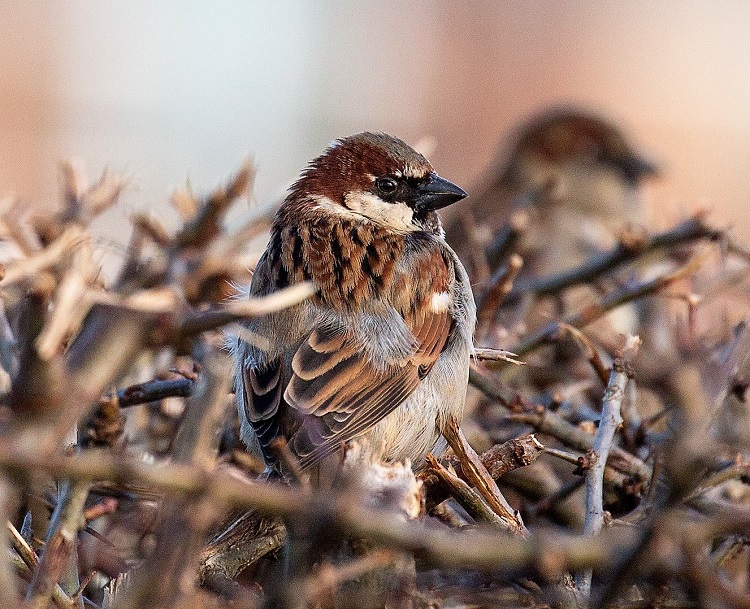 Mid-February we took a short break with the Heatherlea bird tour company who are based in Nethy Bridge on Speyside.  Chris Packham and his BBC 'Watch' programmes are coming from there this year.  We didn't see Chris - but this is what a group of birdwatchers looks like: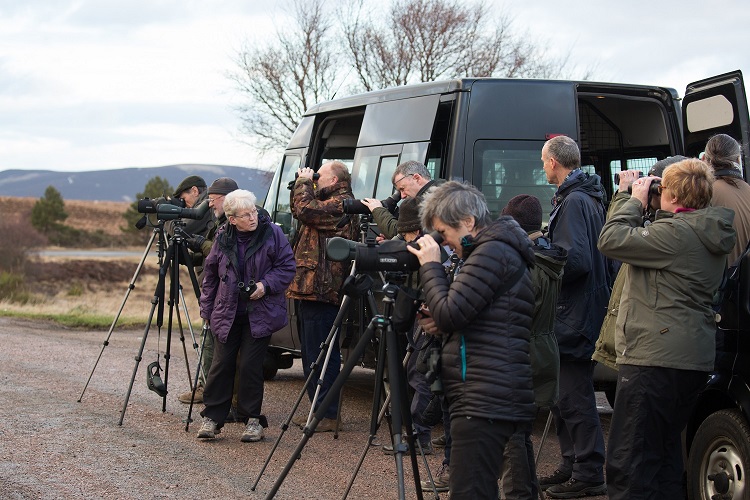 Another favourite local spot - only 10 minutes by car - is the Big Waters Reserve near Wideopen.  A good lake and a feeding station that usually has visits from Yellowhammers: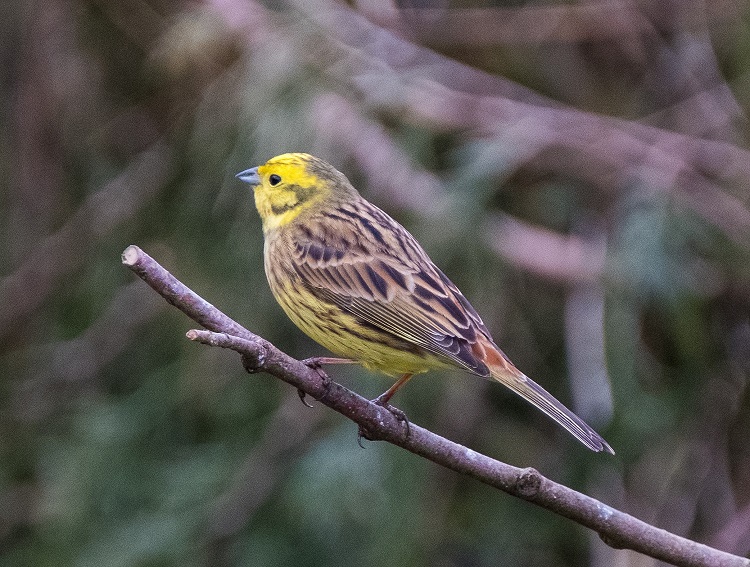 I also like to appreciate the plumage of what can be dismissed by birdwatchers as 'little brown jobs'.  Look more closely at the Dunnock: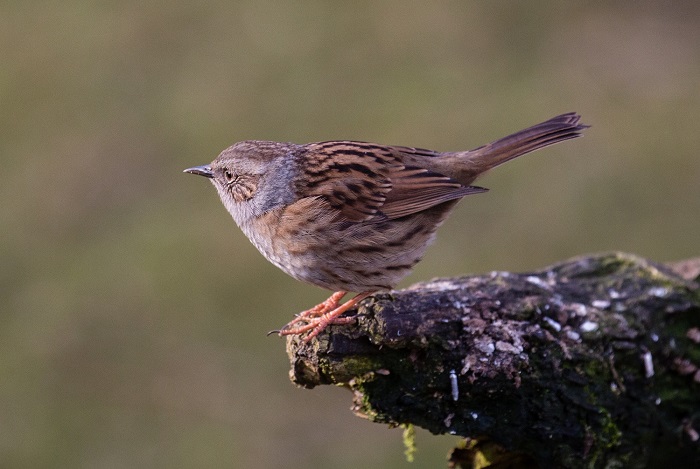 and at this female Reed Bunting: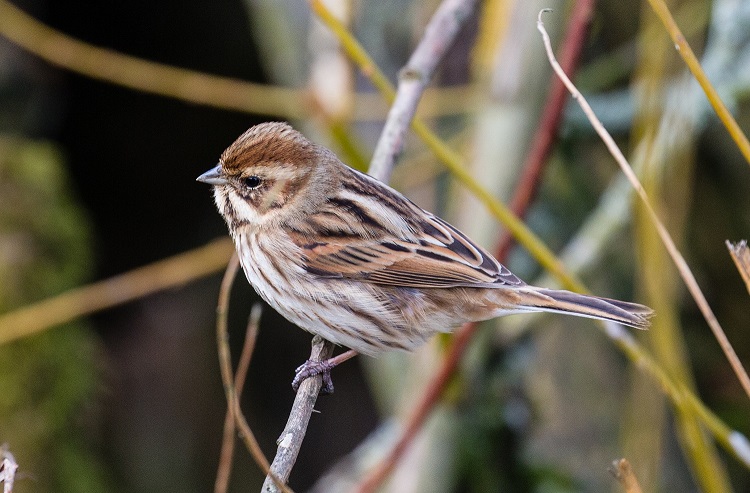 Interspersed with these visits to local reserves are trips to the coast.  Sanderling, seen at Boulmer, are a favourite: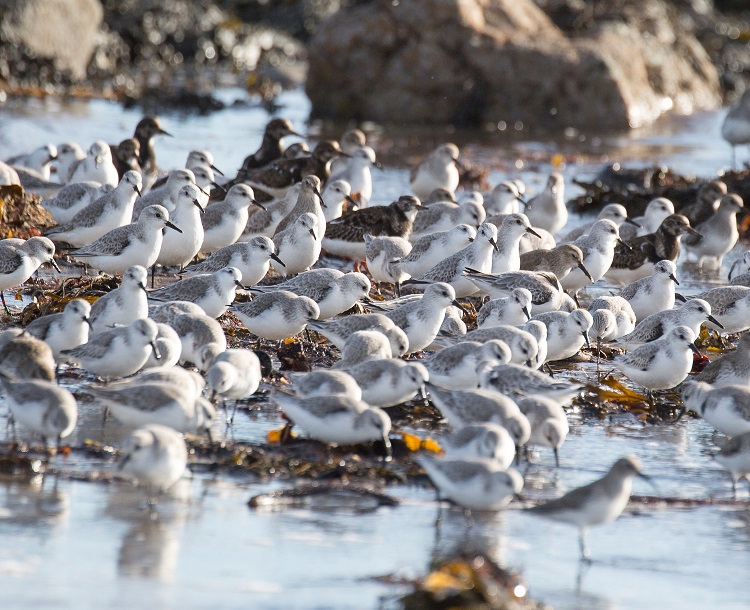 A new spot for our Tuesday morning bird class was Warkworth and Amble.  On the way back home, Julia and I dropped in to Cresswell, hoping to see the resident Barn Owl. He obliged: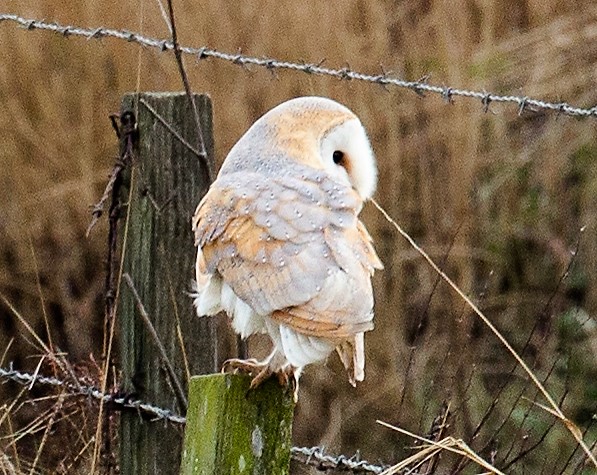 We saw another Barn Owl at Far Pastures (Thornley Woods) and also a Short-eared Owl in Durham (near the Tanfield Railway).  These sightings were led by Keith Bowey - as part of his Natural History Society of Northumbria course 'Owling at the Moon' which Julia and I enjoyed over two weekends at the end of February.


Here's hoping for plenty more birds as Spring arrives - when will we spot our first hirundine and our first warbler?  Hopefully before our forthcoming trip to Ecuador and the Galapagos - which we know will provide some exciting photographic opportunities.

/