We have just spent 12 days in India on a holiday organised by Naturetrek.  I didn't have the equipment with me to 'blog as you go' hence I've had to wait until we got back. We visited Ranthampore Reserve, Kaladeio (Bhuratpur) Reserve and the Chambal River Reserve - plus we had a day in Agra to see the Taj Mahal.  I've got about 6000 photos to go through... It will take some time to get my "India" page sorted for the website so I plan to keep you entertained by blogging a few photos along the way.
Let's whet your appetite by starting with our target species: Royal Bengal Tiger.  We saw a male and a female together from VERY close quarters.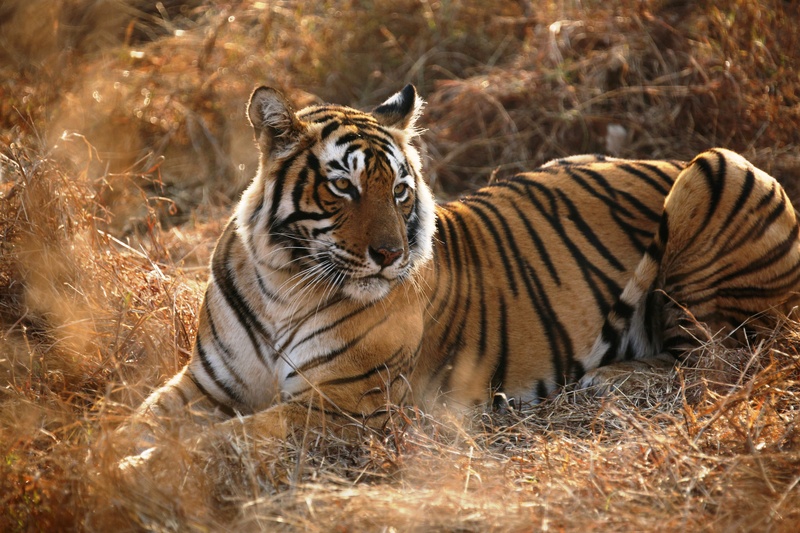 Last Tuesday we visited Harkness Rocks near Bamburgh with our bird watching group.  It was a beautiful bright, still day.  There was some good sea-watching: Long-tailed Ducks, Divers, Scoters - and a lovely walk.  On our way back home Julia and I dropped in at Killingworth Lakes - somewhere we had not been before even though it is right on our doorstep.

We notched up two "firsts" - a Redhead Smew and a Scaup. But then discovered that it is not a 'true' Scaup - it is a hybrid (probabaly Tufted Duck x Scaup). I think the names tell you which is which in the photos below...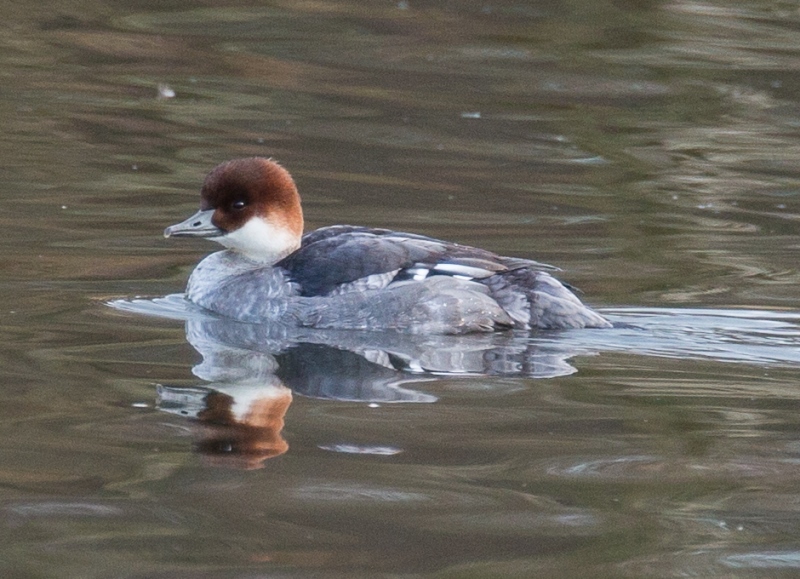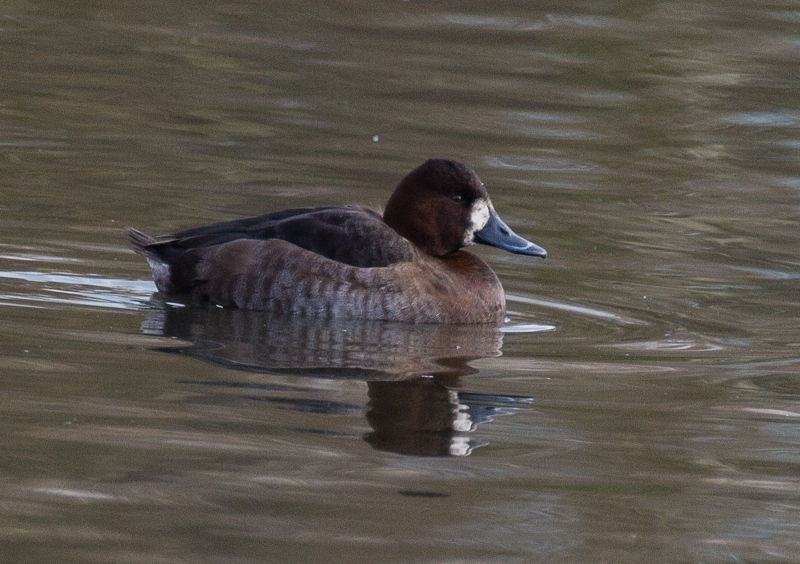 On Wednesday 13th January I was once again sitting at my PC gazing out on the greyness - but at least it was not raining.  Then, just before lunchtime, there was a glimmer of sunshine.  There had been frequent reports of Short-eared Owls at St Mary's Island so I grabbed my gear and set off for the coast. The light wasn't brilliant but was certainly OK.
An owl showed well quite quickly - but at a reasonable distance away over the field to the west of the pond and wetland area near the island.  There were very good views through the binoculars as he patrolled back and forth, making several swoops for prey. But he was still a bit distant for the camera - 'record shots' only.

Then he started to fly towards me and over my head into the pond area.  I quickly moved to the screen behind me and for a couple of minutes was treated to a solo close up show as he sussed out the opportunities around the pond.  When I got home I was delighted with the number of good shots I was able to get - loads with the eye in focus! Now that's not always the case.
I've chosen one picture for here but have set up a new page on the site just for the owl.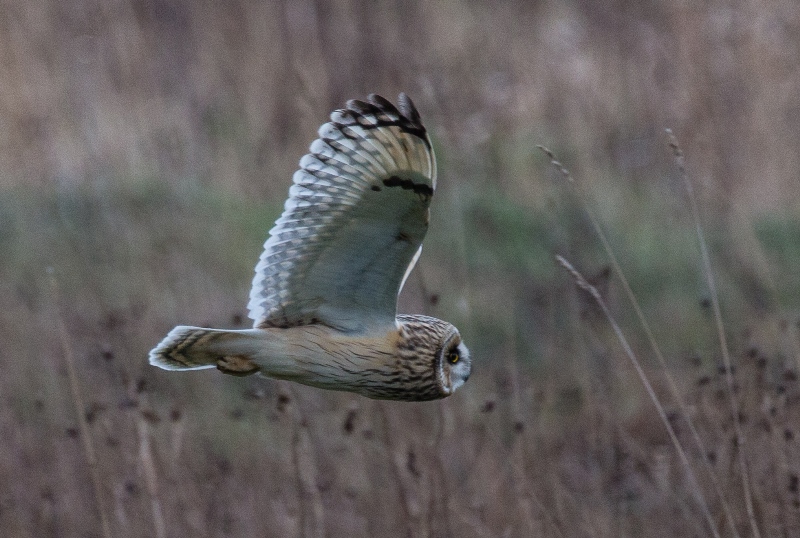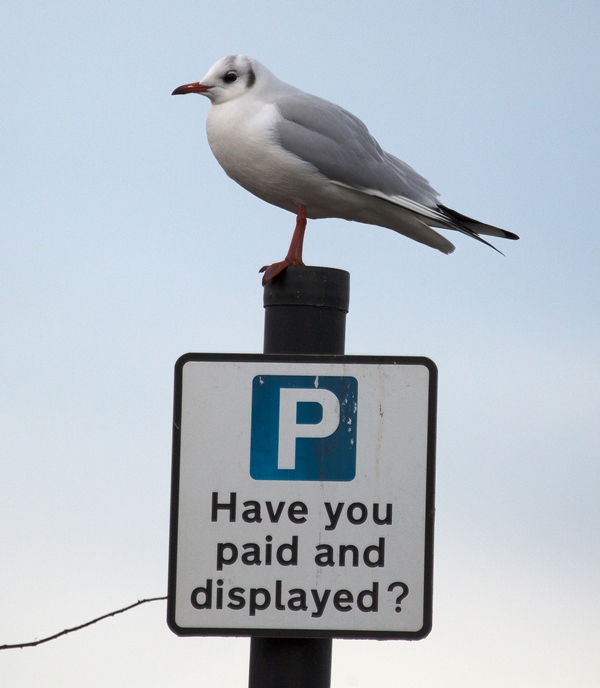 I wonder if this was a law-abiding Black-headed Gull at St Mary's Island?

Sorry I haven't posted for a while.  The weather has not been conducive to bird-watching, let alone taking decent photos. On Tuesday this week (14th December) our bird class visited Bolam Lake.  And very dark it was too - ISO of 3000+ was needed to get any sort of picture.  Bolam is not noted for being a particularly fruitful site but it was a good day - over 20 species seen  - most notably kingfisher, redpoll and goosander in full breeding plumage.  As ever the swans came to see us - expecting to be fed.  It was interesting to watch their behaviour and it soom became clear who was top of the peck order.  This male advanced on the group we were watching in full threat posture and soon had the pack on the run.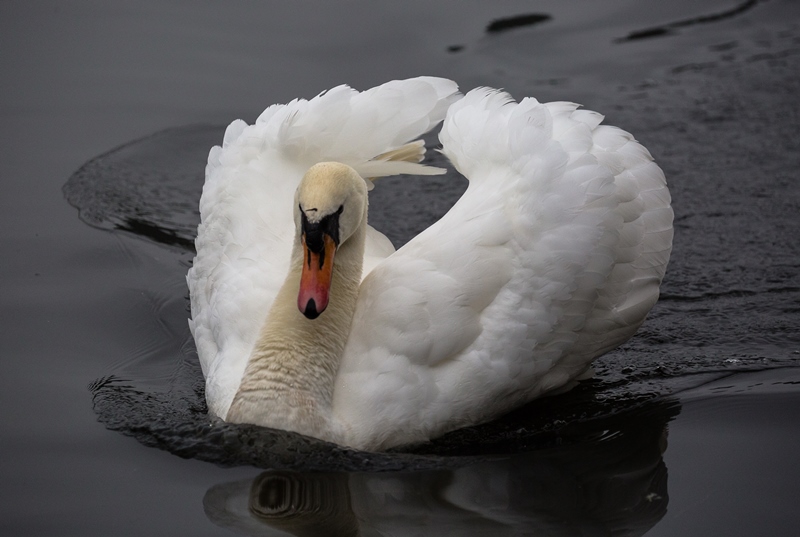 /